Kremlin: North Korean Leader Kim Jong-un to visit Russia
The North Korean leader will travel to an unspecified location in "the coming days," officials in Moscow have said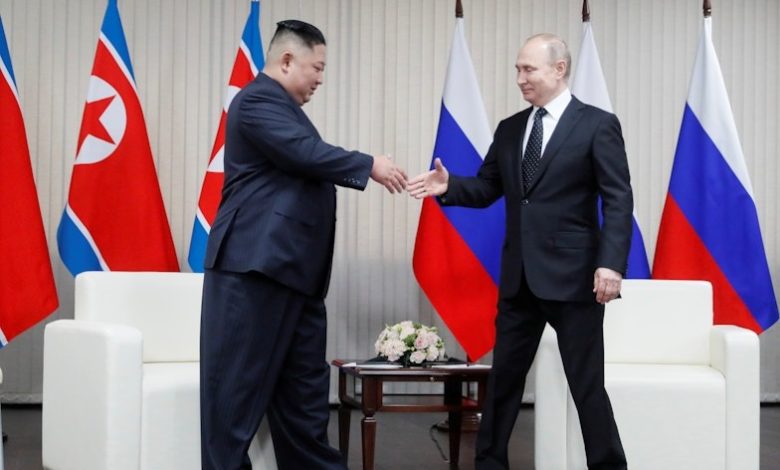 North Korean leader Kim Jong-un is set to pay an official visit to Russia in the near future at the invitation of President Vladimir Putin, the Kremlin said in a statement on Monday.
The announcement of the visit, which the Kremlin confirmed would take place "in the coming days," followed a report by South Korean broadcaster YTN, which cited a senior government official as saying that Kim was "slowly moving inside North Korea on a private train toward the northeastern border," a part of which borders Russia.
Commenting on the upcoming visit, Kremlin Press Secretary Dmitry Peskov said that Putin and Kim will hold talks with Russian and North Korean delegations present, and if necessary, in a one-on-one format.
Earlier this month, the New York Times also reported, citing US and other Western officials, that Kim wanted to discuss further military cooperation with his Russian counterpart. 
Putin has started a two-day visit to Vladivostok, to attend the Eastern Economic Forum. The last meeting between Putin and Kim occurred in the city in 2019, when the North Korean leader arrived on his armored train. At that time, the talks focused on denuclearization, the situation on the Korean Peninsula, and a number of bilateral issues.
Meanwhile, on Monday, the Russian Foreign Ministry warned of a looming security crisis on the Korean Peninsula, citing escalating tensions and bellicose rhetoric between North Korea on one side and the US, South Korea, Japan, and their allies on the other. In recent weeks, the region has also seen a series of North Korean missile launches and significant US-South Korean military exercises.
The Kremlin's announcement follows a surprise visit by Russian Defense Minister Sergey Shoigu to Pyongyang in July, where he and Kim attended a military parade marking the 70th anniversary of the end of the Korean War. The Russian defense chief also suggested holding joint military drills at the time.