Kremlin: "Putin will Participate in BRICS Summit by Video Link"
The Russian leader's contribution will be "comprehensive" despite joining the event remotely, spokesman Dmitry Peskov has said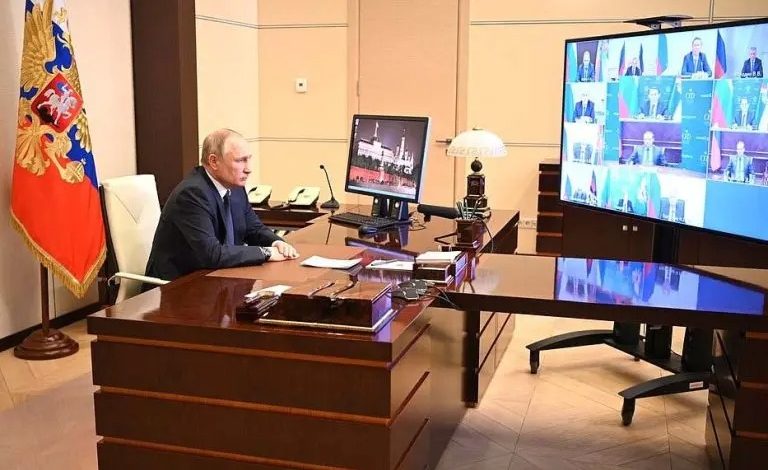 Russian President Vladimir Putin will take part in the summit of BRICS leaders in South Africa via video link, spokesman Dmitry Peskov has said. The host nation announced earlier on Wednesday that the Russian leader will not attend the high-profile event in person.
Putin's contribution to the gathering next month will be "comprehensive" despite its remote nature, Peskov told the Russian media on Wednesday. Foreign Minister Sergey Lavrov will travel to Johannesburg in person to serve as Moscow's representative, he added, confirming a previous statement by the South African government.
Earlier in the day, the office of South African President Cyril Ramaphosa announced that the two nations had agreed that Putin would not travel to the country, sending Lavrov instead.
Due to its status, South Africa would technically be obliged to attempt to arrest Putin and hand him over to the ICC, if he were to arrive on its soil. Ramaphosa's office earlier warned that such a move could lead to war with Russia.
South Africa is a member of the International Criminal Court (ICC), which in March charged Putin with "kidnaping" Ukrainian children. Moscow dismissed the accusation as politically motivated, baseless, and coming from a Western-compromised entity.
Peskov denied on Wednesday that Moscow had issued any threats to that extent, but argued that there was "no need for any explanation" of the risk.
BRICS is a club of large non-Western economies which comprises Brazil, Russia, India, China, and South Africa. In recent years, it has held virtual summits due to the Covid-19 pandemic.