Saied: "There are those who pay huge sums of money to disrupt the run-off elections"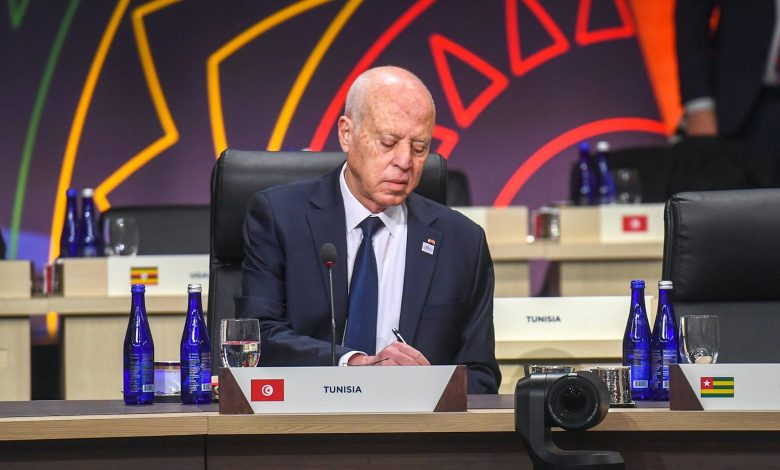 In remarks posted on the Tunisian presidency's Facebook page, Kais Saied referred to "those who distribute huge sums of money to citizens with the aim of disrupting the normal course of the second round of electing members of the Assembly of the Representatives of the People."
The Tunisian president added that those who go to them "distribute money to disrupt the normal functioning of some public facilities."
The Independent High Authority for Elections in Tunisia had announced earlier that a run-off would be held in 131 out of 161 constituencies, after the first round, which witnessed a turnout that did not exceed 9 percent last December.
Saied did not name a specific party, but said that they "receive huge sums of money from abroad with the aim of further fueling the situation and undermining the stability of the Tunisian state."
The Tunisian president's remarks came while receiving Interior Minister Tawfiq Charafeddine and Director General of National Security Mourad Saidan, at Carthage Palace on Wednesday evening.
See also
A platform to qualify those who are about to get married soon
The meeting dealt with "the security situation in the country and the transgression of the law and harm to national security by some people who are behind known lobbies," according to the presidency's statement.
The president stressed "the need to apply the law to everyone, because state security and social peace cannot leave those who desperately seek to strike it out of the circle of accountability and punishment."
Saied reaffirmed that "freedom does not mean chaos and conspiracy against the internal and external security of the state."