New Terrorist Attack in Sinai, 5 Soldiers Killed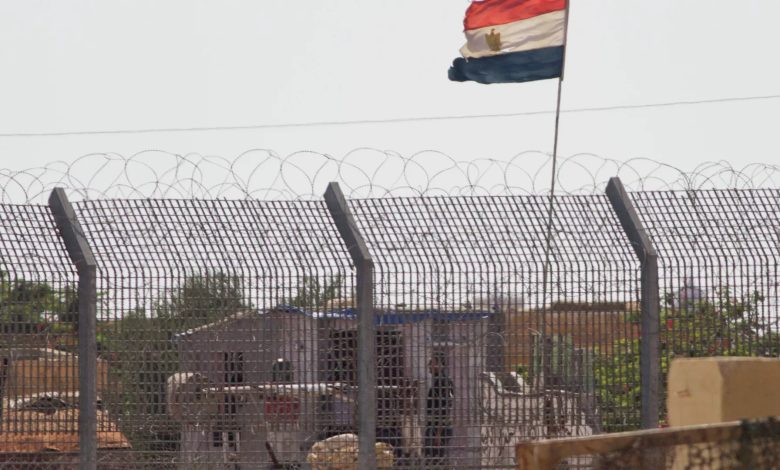 An armed terrorist group launched an attack on Egyptian army barracks in the Rafah area in Sinai, killing 5 soldiers, including an officer.
Sources told our reporters that an armed terrorist group launched an attack on an Egyptian army point west of Rafah, where clashes took place, killing 5 soldiers, including a captain.
The army forces cordoned off and combed the area and pursued the terrorists in the neighboring areas.
Captain Ahmed Bassiouni, one of the victims of today's operation
Last Sunday, the terrorist organization ISIS claimed the terrorist attack, which took place the day before, which killed 11 soldiers in the ranks of the Egyptian army in Sinai.
These victims died after they responded to an attack launched by terrorist elements affiliated with ISIS on a water pumping station in the western Sinai region, according to what the Egyptian army announced, in an operation that drew a wave of international condemnation.
The military spokesman stated that a group of takfiri elements attacked the point of raising the waters of western Sinai, and the elements assigned to work at the point clashed and confronted them, killing an officer and 10 soldiers, and wounding 5 individuals. He added that terrorist elements were chased and besieged in one of the isolated areas in Sinai.
Egyptian President Abdel Fattah El-Sisi stressed that the terrorist incident in western Sinai would not undermine the resolve of the Egyptian state or the Egyptian army in their war against terrorism.
He added in a post on his page on the communication sites that the loyal sons of Egypt respond to the call of their homeland with all courage and sacrifice, continuing in a unique self-denial and a belief that will not be shaken by the doctrine of homeland preservation, stressing that these treacherous terrorist operations will not affect the determination and determination of the people of this country and its armed forces in completing Uprooting terrorism.
Specialists considered this attack as the deadliest for a long time, and confirms the failure of these organizations' ability to launch new terrorist operations during Ramadan and Eid in Sinai, especially after the armed forces surrounded them and the tribes cooperated with the state in eliminating many terrorist outposts.