Labor Union supports changing the political system in Tunisia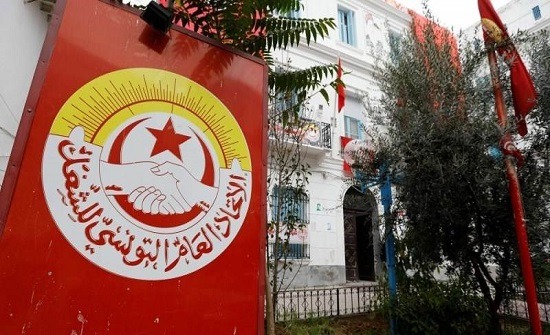 The Tunisian General Labor Union (the most powerful trade union in the country) said Thursday that there is no room for the country to go back to before the decisions of President Kais Saied related to freezing the work of Parliament and stripping its members of immunity, and concentrating the executive power in his hand, stressing that he has complete confidence in these exceptional decisions, Waiting for the roadmap for the next stage to be revealed.
The Assistant Secretary-General of the Tunisian General Labor Union, Hafeez Hafeez, explained, in an interview with Al-Shaab newspaper, that "despite the labor benefits, the union will wait for the completion of the formation of the government, and refuses to return to the way things were going before July 25."
Tunisian President Kais Saied
Hafeez spoke of the Labor Union's support for changing the political system in the country, and said that it is "a necessary matter", noting that "the formation of the government must be completed today before tomorrow so that the union can follow up on its social benefits," noting that "in the absence of an effective government, they cannot follow through on the work." Enforcement of labor agreements in the Union.
The Labor Union demanded the formation of a mini-government led by an experienced prime minister, who can send positive signals to Tunisians and international donors, and with constitutional guarantees accompanying the exceptional measures taken by the president.
Earlier, the Tunisian General Labor Union announced its support for the exceptional measures taken by the President of the Republic, Kais Saied, and said that they were in response to popular demands, and condemned the resort of leaders of the Ennahda movement to bullying by foreign parties.
Meanwhile, the political arena and the Tunisian street are still waiting for the next step that President Saied will take, which will determine the future of political parties and Parliament, three weeks after he resorted to activating Chapter 80 of the constitution, amid calls for the need to speed up the political transition process and put an end to the ambiguity and ambiguity that surrounds the political scene.