Lavrov Describes The West's Position on the Crisis in Ukraine is Shameless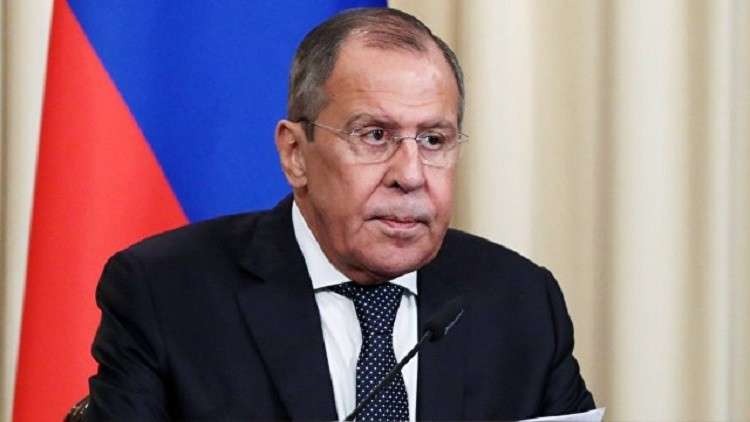 Russian Foreign Minister Sergey Lavrov described the positions of Western countries and NATO on the crisis in Ukraine as "impudent", warning that they might intend to ignite a small war in eastern Ukraine and then hold Russia responsible for it to justify imposing sanctions on it.
And the Russian news agency TASS quoted Lavrov as saying in a television interview today: "It is insolent the positions that the West and NATO are now showing and inciting against by the Baltic states, Poland and Ukraine, and this is absolutely clear."
Lavrov did not rule out that the West might have a desire to inflame the military situation in Ukraine and ignite a small war, then accuse Moscow of it with the aim of imposing new sanctions on it.
Lavrov stressed that NATO has become a "purely geopolitical project" that worries Russia because of its extension to its borders, indicating that the first round of talks with the United States on security guarantees will take place immediately after the New Year holidays.
In a related context, Russian Deputy Foreign Minister Sergei Ryabkov stressed the need to put an end to the expansion of NATO towards the east and to exclude Ukraine from joining it.
At his annual conference last Thursday, Russian President Vladimir Putin expressed his country's hope to start negotiations on security guarantees with the West in early January, stressing his country's readiness to respond to any aggression or expansion of NATO to the east regardless of the results of talks with the West.
Ryabkov indicated that Moscow does not agree to say that its proposals regarding security guarantees relate to changes in borders, stressing that the Russian side is talking about security standards and not about dividing the world into spheres of influence.