Lavrov: "No Turkish peacekeepers to be sent to Nagorno-Karabakh"
The activity of Turkish observers will be restricted to the premises of the Russian-Turkish ceasefire control center being created in Azerbaijan, the top diplomat said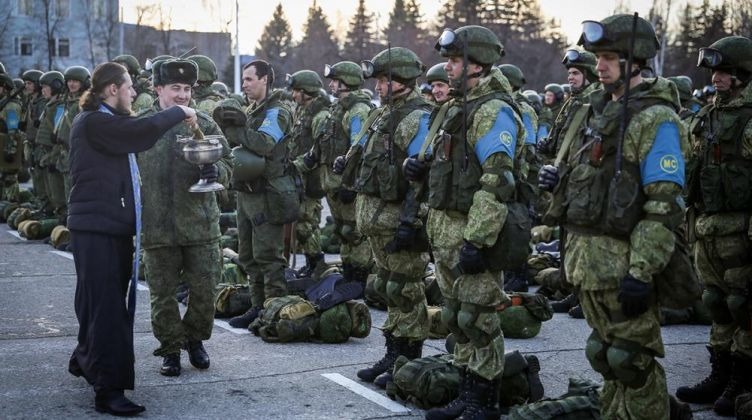 No Turkish peacekeeping missions will be dispatched to the territory of Nagorno-Karabakh, Russian Foreign Minister Sergey Lavrov told Russian and foreign media in an interview concerning crucial issues on the international agenda.
"In the area that is not close to Karabakh [(Artsakh)], and which will be additionally agreed to establish a joint monitoring center; the center will operate. A memorandum of understanding was signed in this regard yesterday at the level of the Russian and Turkish defense ministers, exclusively remotely, using objective technical means of monitoring—including drones and other technologies—which allow determining the situation on the line of contact, and determining which side maintains or violates all the conditions of hostilities and ceasefire. So, the boundaries of the mobility of Turkish observers will be limited to those areas that have been allocated in the Azerbaijani territory, not in the territory of the previous conflict," Lavrov said.
As for the statements made in the Turkish parliament about sending Turkish troops, the Russian FM said that he had read them, as well as read the statements of the Turkish Foreign and Defense Ministers that they would work on the same basis as the Russians. "We are talking only about the center which is set up in the territory of Azerbaijan, remotely, without a mission trip. Russian and Turkish observers will work in the center; the specialists will work in equal conditions. There will be no Turkish peacekeepers in Nagorno-Karabakh; this is clearly stated in the statement of the leaders [of Armenia, Russia, and Azerbaijan]," Lavrov assured.
He added that some people misrepresent the agreements reached. "There is a lot of speculation, but we have to be guided by what is written on paper, which is the result of tense negotiations that were held a week before the ceasefire was established," the Russian FM said.
Russian President Vladimir Putin, Azerbaijani President Ilham Aliyev, and Armenian Prime Minister Nikol Pashinyan on Monday night signed a joint statement on a complete cessation of hostilities in and around Artsakh. According to the Russian leader, the Azerbaijani and Armenian armed forces will remain in their positions, and Russian peacekeepers will be deployed in the region. But this statement also stipulates the handover of part of Artsakh lands to Azerbaijan.