Libya: LNA launches operations against Chad rebels along border
Previously, the forces of Cyrenaica had announced the start of a large military operation, land and area, on the Libyan-Chadian border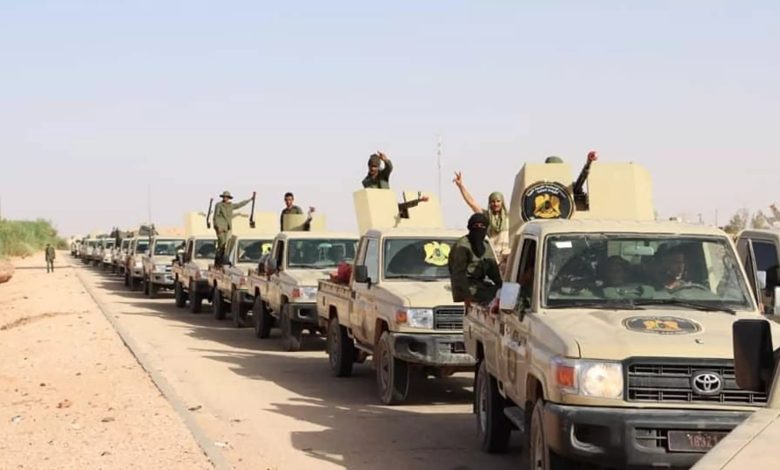 General Khalifa Haftar's self-proclaimed Libyan National Army (LNA) has launched air strikes against "foreign armed groups on the border between Libya and Chad".
This was stated by the LNA spokesman, Ahmed al Mismari, in a message on Facebook. Previously, the forces of Cyrenaica had announced the start of a large military operation, land and area, on the Libyan-Chadian border.
Furthermore, according to Al Mismari, "in special forces paratroopers have landed behind enemy lines to carry out specific combat missions as part of the process of clearing the south-west".
The same spokesman gave news of the evacuation of over 2.000 inhabited units in the area of ​​Umm al Aranib, south-west of Sebha, inhabited by families of the Chadian opposition.
For their part, the representatives of the Tebu, a tribe of Ethiopian stock present in southern Libya but also in Niger and Chad, accused Haftar's forces of wanting to carry out an "ethnic cleansing", installing Arab clans in their place under the pretext of fight the Chadian opposition.
"Units of the Libyan Armed Forces have launched a broad, precise and targeted military operation on the southern border to protect the borders of the state, its capabilities and the safety of its citizens," Al Mismari said.
"We will not allow our country to be a support base for any armed group or formation that poses a threat to our neighbors or launch any illegal action", added Al Mismari, underlining that "the principle of non-interference in internal affairs of friendly, fraternal and neighboring countries and in their political problems".
The military operation "by land and by air will not stop until the objectives set by the General Command have been achieved", said the spokesman.
The son of the Cyrenaica strongman holds the position of commander of the operations room of the LNA's ground forces and was accompanied on his visit to the border by the commander of the southern operations force, Al Mabrouk Sahban.
Also noteworthy is the presence of Saddam Haftar "to supervise the expanded military operations that will be launched to cleanse the region of armed gangs, to control security, protect borders and fight immigration", Al Mismari also explained.
Yesterday, Thursday 24 August, the Tariq bin Ziyad Brigade, led by Saddam Haftar himself, had clashed with some armed groups in the city of Umm al Aranib, 250 kilometers south-east of Sebha, the main city in the south-western Libyan region of Fezzan.
The border area between Libya and Chad has been the scene of renewed tensions for some time after the Chadian army targeted, a few days ago, the Front for Alternation and Concord in Chad (FACT), a paramilitary and political organization of opposition to the military government of N'Djamena.