Libyan army reach ceasefire and declares its commitment to Geneva Agreement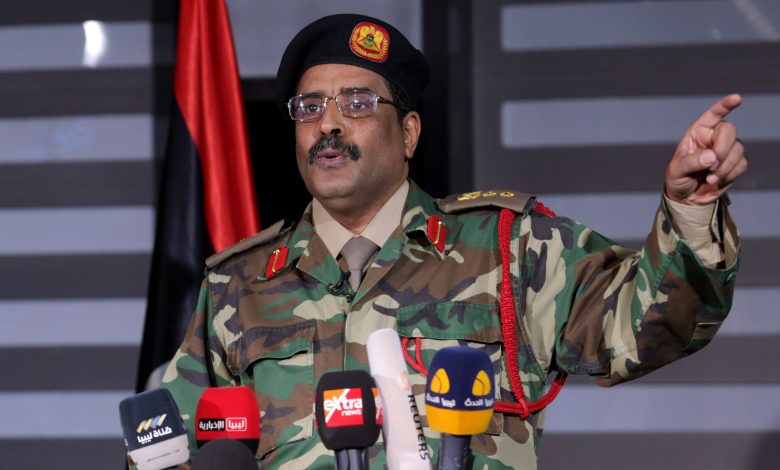 The two Libyan delegations to the Libyan 5+5 Joint Military Commission (JMC) talks signed here on Friday morning "a complete countrywide and permanent ceasefire agreement with immediate effect," a UN envoy announced.
"Today is a good day for the Libyan people," said Stephanie Williams, acting special representative of the UN Secretary-General and head of the United Nations Support Mission in Libya (UNSMIL), at a press conference on Friday.
"The agreement was facilitated by the United Nations, and we signed it, as witnesses," she said, adding that the ceasefire is also in response to the UN Secretary-General's call for a global ceasefire and cessation of hostilities to focus on the true fight — defeating COVID-19.
According to the UN envoy, the parties also agreed to establish a mechanism to monitor jointly the implementation of the ceasefire agreement, and to immediately start the identification and categorization of all armed groups and entities on the entire Libyan territory.
She added that with immediate effect until the new unified government assumes its functions, all military agreements on training inside Libya shall be suspended and training crews shall depart the country.
"This shall be accompanied by the departure of all mercenaries and foreign fighters from all Libyan territories, land, air and sea, within a maximum period of three months from today," the UN envoy noted.
The parties also reconfirmed their commitment to implement the confidence-building measures agreed earlier this week with regard to the full opening of land and air routes throughout Libya, Williams said.
The latest round of the 5+5 JMC talks began on Monday in Geneva, with the participation of five senior officers appointed by Libya's Government of National Accord (GNA) and five senior officers appointed by the Libyan National Army (LNA).
The work of the 5+5 JMC, or the security track, is one of the three intra-Libyan tracks that the UNSMIL is working on, along with the economic and political tracks, which emerged from the 2020 Berlin Conference on Libya.
Williams has told reporters earlier this week that beside the breakthrough in the security track, the UNSMIL is also in the final stages of preparations for the launch of the Libyan Political Dialogue Forum, with the virtual preparatory meeting of the forum to take place on Oct. 26, and the in-person meeting to take place in Tunis beginning on Nov. 9.