Libya's interim PM Dbeibeh meets Aguila Saleh to discuss forming a new government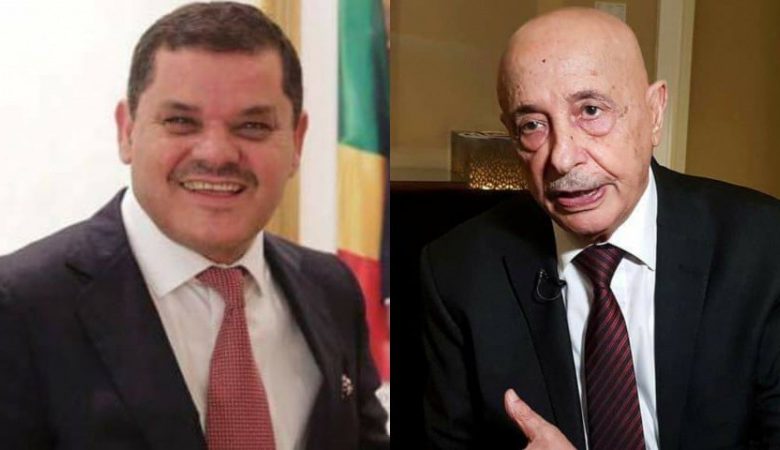 Since recent elections that chose the nation's temporary executive, this is the first time Dbeibeh has visited Tobruk, which is the seat of parliament and is under the control of renegade general Khalifa Haftar.
Libya's interim prime minister arrived Friday in Tobruk to meet with the speaker of the parliament based in the eastern city.
The premier's spokesman Mohamed Hamouda said Abdul Hamid Dbeibeh would discuss with Aguila Saleh the issue of forming a new government for the North African country.
On Thursday, Dbeibeh met with Egypt's President Abdel-Fattah Al-Sisi and discussed ways to enhance cooperation during the transition period in Libya.
Libya's rival political groups agreed on Feb. 5 during UN-mediated talks in Geneva to form an interim authority that would lead the country to elections in December.