Maduro accuses the President of Brazil, Bolsonaro, of seeking war between their countries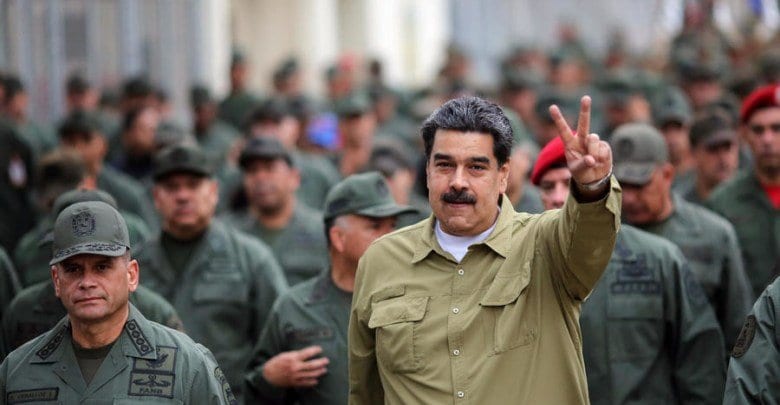 Venezuelan President Nicolas Maduro on Friday accused his Brazilian counterpart, Jair Bolsonaro, of seeking "armed conflict" between their countries.
"Bolsonaro is training the Brazilian armed forces for an armed conflict with Venezuela, and with the support of a group of terrorists who attacked a Venezuelan military barrack," Maduro told foreign journalists in Caracas.
Maduro points to this as an attack by the Venezuelan army, who escaped last December 22, on a military post in Bolivar State, which is adjacent to Brazil. After the attack, five of the perpetrators of the attack, in which a soldier was killed, requested asylum in Brazil.
After describing Bolsonaro as "fascist," the Venezuelan president said, "There are terrorist groups that are considered from the Brazilian territories as military attacks and incursions against Venezuela, and we have the right to defend ourselves."
And a large military training called "Bolivarian Shield 2020" is supposed to take place Saturday and Sunday in a number of regions of Venezuela, especially on the borders with Colombia and Brazil.
Brazil, Colombia and Peru are part of some sixty countries that want Maduro to leave and admitted the fairs Juan Guaido as the country's interim president.