Main opposition leader Kemal Kılıçdaroğlu signals alliance with ruling AKP breakaways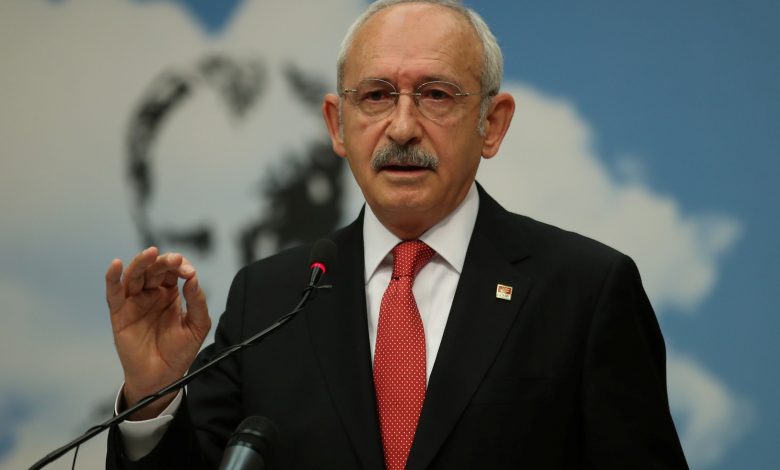 Turkey's new opposition parties that are breakaways from the ruling Justice and Development Party (AKP) have a common political discourse with the main opposition, Republican People's Party (CHP) leader Kemal Kılıçdaroğlu said on Saturday, signalling a possible alliance between the groups.
Turkey voted to move to the new executive presidential system in a referendum in 2017, which was held
The CHP has "a common discourse'' with the Future and Democracy and Progress (DEVA) parties, Diken news site cited Kılıçdaroğlu as saying, saying all of the political groups were united in their call for a return to a strengthened parliamentary system in Turkey.during a period of emergency rule following a failed coup attempt in July 2016. 
President Recep Tayyip Erdoğan's AKP said the new system would allow for the smoother running of government and place the parliament, in charge of legislature, as a counterweight to the president's executive powers. But critics maintain the system has tightened Erdoğan's grip on the country and ushered in one-man rule.
Kılıçdaroğlu said the CHP was currently working with members of the opposition Nation Alliance, which includes the nationalist Good Party (İYİP) and the Islamist Felicity Party, on determining the parameters of the proposed parliamentary system and it would be up to the Future and DEVA parties to decide if they wished to join their alliance. 
"But at this point we are developing a common discourse on certain topics we see (as common ground,'' he added.
Former Prime Minister Ahmet Davutoğlu founded the Future Party after parting ways with Erdoğan's ruling party in 2019. The party calls for the establishment of a new democratic order in Turkey based on equal rights and freedoms.
DEVA was launched in March by Ali Babacan, a former deputy prime minister. Credited with successfully steering Turkey's economy during the first decade of AKP rule. Babacan presents his new party as liberal democratic and pro-Western.