Millions going hungry amid coronavirus crisis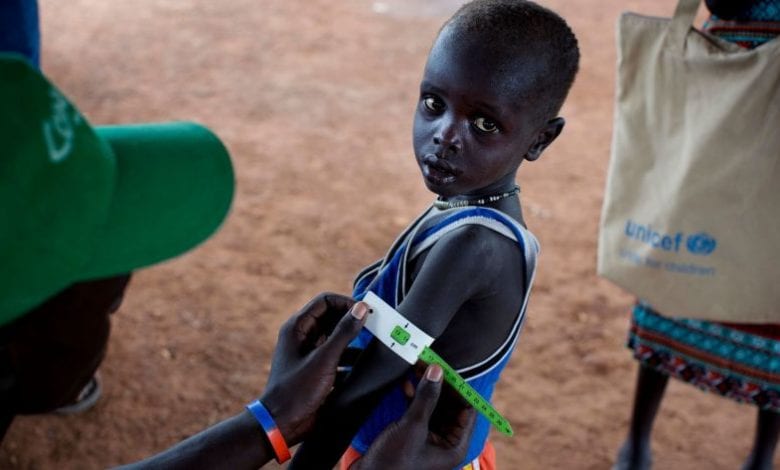 Tucked away in the largely unread center pages of the world's press last week was a warning that should be ringing alarm bells in the corridors of power in wealthy states. Put starkly, unless action is taken now, the World Food Programme (WFP) reports that, by the end of the year, some 265 million people in poorer countries will be in acute food insecurity. This is put into sharper perspective when one realizes it is almost a doubling of the 2019 figure of 135 million. 
Why this massive surge? The WFP forecast attributes this primarily to the economic consequences of the coronavirus disease (COVID-19) pandemic. Those countries that, in 2019, suffered the most acute rates of hunger now face massive economic disruption and a devastating strain on their already overstretched health services. Authorities will have to balance the need for economic survival with the desire to save lives. What would be the point of preventing deaths by the virus if that expense and effort leads even more people to die of hunger? That is a tradeoff worthy of one's worst nightmares. 
The pandemic is seeing a massive rise in unemployment, including in lower-income countries, where safety nets are non-existent. Lockdown restrictions and curfews have a bevy of knock-on effects. Disruption to food supply chains during the pandemic and restrictions on transport mean farmers will be hit. The inability to travel has led to a lack of agricultural labor, even in Europe, where seasonal fruit pickers for the UK, for example, are already being flown in from Romania under special conditions. Getting agricultural seeds or getting to livestock markets will be more challenging or even impossible. For nomadic and semi-nomadic communities, the closure of borders will jeopardize their way of life.
None of this is helped by a second invasion of locusts in East Africa in the space of a few months. This one is estimated to be 20 times larger than the last. The driver was not drought but plentiful rains, creating ideal breeding grounds for the voracious pests.
The coronavirus pandemic exacerbates existing situations of hunger. The primary drivers of hunger are conflicts, climate change and economic crisis. About half of the cases of acute food insecurity resulted from conflicts, another half of which are in the Middle East and Asia. Acute cases include Yemen, Syria and Sudan. In Yemen alone, more than 17 million people are in need of humanitarian food assistance. According to figures from 2019, 61 percent of South Sudan's population faces acute hunger.
The impact of conflict does not end when the fighting stops, as landmines and unexploded ordnance render large tracts of land unusable. Feeding an ever-growing global refugee and displaced population of about 70 million is another challenge. COVID-19 could even drive further conflict, as groups vie for declining resources. Peacekeeping operations will be under further strain. 
Weather-related events such as droughts are for the next-biggest driver of hunger. And droughts and flooding are becoming more severe as a consequence of climate change.
Economic crises are on the rise. Food prices are increasing, not least in countries where the currency is depreciating drastically against the dollar, such as the Democratic Republic of the Congo, Syria or Yemen. Remittances to poorer societies are also declining, while low oil prices are hitting economies such as Nigeria's, where the continuing conflict with Boko Haram has already led to the internal displacement of 2.5 million people. 
Humanitarian aid has to rise to cope with this threat. However, the costs of delivering this aid have increased, as sourcing supplies is becoming harder. Major donor countries will likely divert resources from overseas development and humanitarian projects to fighting the pandemic. 
Zero hunger is the second of the UN's Sustainable Development Goals. This worthy target, which has a target of 2030, aims "to end hunger, achieve food security, improve nutrition and promote sustainable agriculture." It is the priority of the WFP, but will it achieve this?
Major donor countries will likely divert resources from overseas development and humanitarian projects to fighting the pandemic.

Chris Doyle
The amazing and positive thing is that we can actually feed the planet. The UN's Food and Agriculture Organization stated in 2015 that there are 216 million fewer hungry people in the world than in 1990-92, despite a 1.9 billion increase in the world's population. Sadly, some of this extra capacity has come from destroying huge tracts of vital rainforest. Consider that about a third of the food humans produce is lost or wasted — a loss to the global economy of a paltry $1 trillion every year. Famine is no longer some one-off disaster that devastates communities, but is typically a result of human failure or conflict. Syria, Yemen and South Sudan are all man-made famines.
As ever, it is a question of political will — a commodity also at famine levels. UN Secretary-General Antonio Guterres was spot-on when he said: "We have the tools and the knowhow. What we need is political will and sustained commitment by leaders and nations." The question is, while distracted domestically, will the richer nations have the will and wherewithal to prevent a disaster among the poorest? After all, it would not be a great look, as Americans and Europeans battle over toilet rolls in supermarket aisles, to see millions of children dying of famine.