Mohamed Salah on Liverpool contract talks: 'It's not all about the money'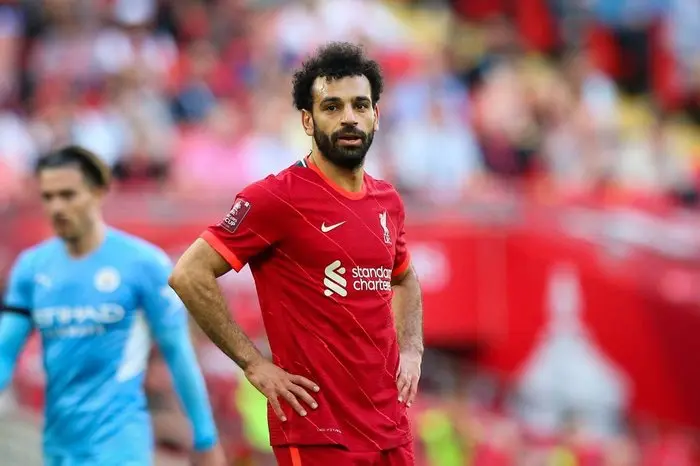 Mohamed Salah says he doesn't know if he'll agree a new contract with Liverpool and again emphasised that negotiations are not just about money.
Salah, 29, has just over a year remaining on his deal at the Merseyside club. If he does not agree to new terms with Liverpool, the Egypt international will be able to speak to foreign teams about a free transfer from January — less than nine months from now.
When asked, Salah did not express confidence that he will remain at Liverpool beyond next summer.
"I don't know, I have one year left," he told FourFourTwo. "I think the fans know what I want, but in the contract, it's not everything about the money at all. So I don't know, I can't tell you exactly. I have one year left and the fans know what I want."
Salah added that his preference is to remain with Liverpool — who he joined from Roma in 2017 — and likened the club to a "family". He also said he wasn't panicking about potentially entering the final year of his contract.
"I'm not worried, I don't let myself worry about something," he continued.
"The season didn't finish yet, so let's finish it in the best possible way — that's the most important thing. Then in the last year, we're going to see what's going to happen."
Salah has consistently said over the last 12 months that his future is in Liverpool's hands, and that the club know what he wants from a new deal.
Salah, who has scored 155 goals in 245 games for Liverpool, is not the only player at Liverpool whose future is uncertain. Fellow forwards Sadio Mane and Roberto Firmino, both 30, are also on deals that expire in June 2023.
Liverpool have been proactive with other members of their squad, with Jordan Henderson, Trent Alexander-Arnold, Fabinho, Alisson, Virgil van Dijk and Andy Robertson all penning new deals last summer.