NATO Debates Measures to Confront 'Challenge' from China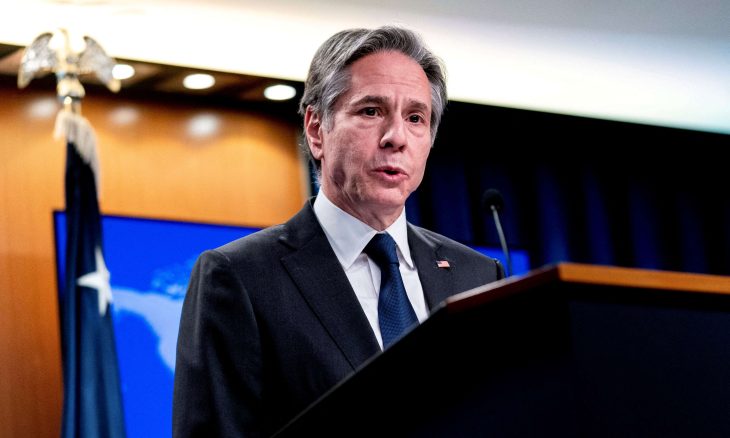 NATO countries have discussed economic measures to contain the "challenge" posed by China to the western military alliance, as the US steps up pressure on its allies to take a tougher line towards Beijing.
Foreign ministers from the alliance on Wednesday discussed potential action, including export controls and ways to protect strategic infrastructure from Chinese investment, in talks that the US said showed "growing convergence" among NATO countries on the issue.
"What we talked about today is . . . working to adapt in concrete ways to meet the challenge," US secretary of state Antony Blinken told reporters after the meeting in Bucharest. "What we are seeing and what we are doing . . . is looking into the areas where China poses a challenge . . . and taking appropriate steps accordingly."
Blinken said that some areas where NATO countries could act included protecting infrastructure and "strategic industries" from China, and using "export controls" to protect western technology.
Other people present in the meeting confirmed these measures were discussed.
The US has in recent weeks stepped up pressure on its NATO allies to align closer to Washington's more robust approach to China, leveraging its outsized role in supporting Ukraine and increasing its military presence in Europe this year in the face of Russia's war against the country.
"What I have seen . . . is a growing convergence in the approach to the challenges that China poses," Blinken told reporters. "I heard that convergence loud and clear this morning . . . everything I heard today reinforces that."
Many NATO countries, including states like Germany which has strong economic ties with China, are less hawkish towards Beijing than the US, while Hungary voiced resistance to some of Blinken's proposals in the Bucharest discussion, two people present told the Financial Times.
"[The US] isn't stupid, they know that they need to move slowly with some members who aren't there yet," said one of those people. "Blinken could read the room."
In a sign of the alliance's shift, NATO held its first dedicated discussion on Taiwan in September, to share intelligence on China's actions and debate ways in which a potential military conflict over the island would affect Euro-Atlantic security.
"We have got to recognize that there are behaviours that China is embarking on that we deeply oppose," said UK foreign secretary James Cleverly in Bucharest. "That is well understood across the NATO alliance."
Alongside the conversations on China taking place inside NATO, the EU is also reassessing its attitude towards Beijing, recognising that its strong economic ties could make it vulnerable to Chinese coercion.
"To allow China to buy European infrastructure is a mistake. Probably it is good for China, but it is not good for us," Antonio Tajani, Italy's foreign minister, told the FT.
"We are living in a global situation . . . It is important also to have a stronger engagement in the Indo-Pacific," he added. "We need to protect our security."
Stressing that the US did not want "a new cold war", Blinken said that NATO was concerned about China's "use of disinformation, its rapid, opaque military build-up, including its co-operation with Russia".
Some NATO states, particularly in eastern Europe, are anxious to avoid the debate on a longer-term approach to China distracting alliance countries from what they see as an overriding priority to provide arms, finance and humanitarian support to Ukraine following Russia's invasion.
"This is not about taking NATO to Asia, in NATO parlance acting out-of-area," Blinken said. "This is about some of the challenges that China poses in-area."