New batch of mercenaries from Turkey to Libya .. The number reaches 15300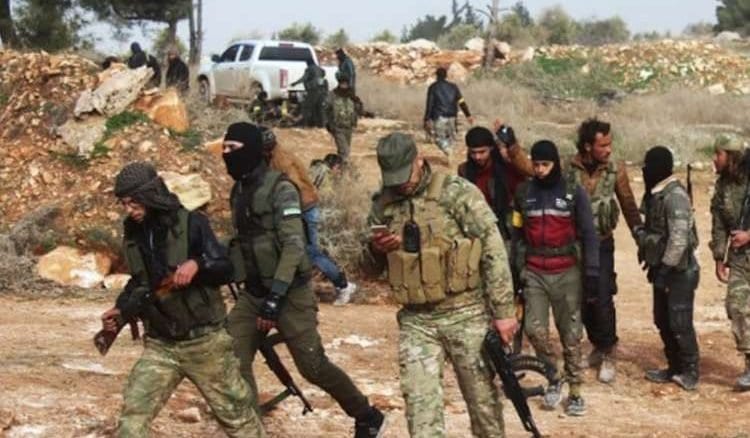 Turkey continues to send Mercenary fighters to Tripoli In order to fight alongside the Al-Sarraj factions against the Libyan army, despite the condemnations issued by several countries, and despite their signing An international agreement in Berlin It requires non-interference in Libyan affairs at the beginning of this year
In the details, the Syrian Observatory reported on Sunday that a new batch of fighters of the pro-Ankara factions had gone to Libya after receiving training in camps inside Turkey.
He confirmed the high number of recruits who went to the Libyan lands so far to about 15,300 of the Syrian nationality, of whom about 5250 returned to Syria, indicating that Ankara continues to bring more elements of the pro-factions to its camps and training them.
The observatory indicated that, among the total number of recruits, there are about 300 children between the ages of 14 and 18, most of them from the "Sultan Murad" division, who were recruited to fight in Libya through a process of material temptation to fully exploit the difficult living situation and poverty situations, and 400 Mercenaries entered Europe illegally through Libya.
He also announced that the death toll among the pro-Turkish factions as a result of the military operations in Libya amounted to about 459, including 30 under 18 years old.

Factions and militias loyal to the reconciliation government in Tripoli
Joint military teams
Akar announced "formation Joint military teams"Between the forces of the Libyan reconciliation government and the Turkish forces," explaining that these forces will be "land, sea, and air."
And yesterday, Saturday, Turkish Minister of Defense, Hulusi Akar, met, during his visit to Libya, Turkish officers and soldiers in the joint operations room in Tripoli.
He also confirmed his rejection The Egyptian Initiative To stop the war in Libya.
A political initiative
It is noteworthy that the Egyptian President, Abdel Fattah El-Sisi, announced on June 6 a political initiative that paves the way for the return of normalcy to Libya, warning against sticking to the military option to resolve the crisis. He pointed out that the political solution is the only one to solve the Libyan crisis.
The initiative came under the name "Cairo Declaration", calling for respecting all international initiatives and decisions regarding the unity of Libya, and a cease-fire from Monday, 8 June.