Turkish-backed Syrian mercenaries who were killed in Libya has risen to 417, including 30 children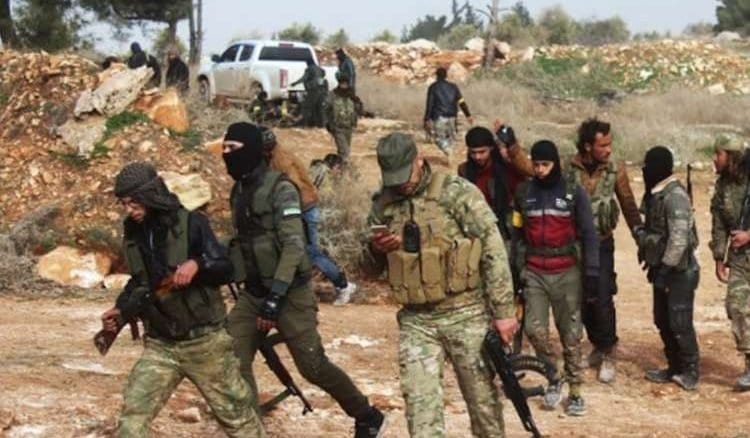 Syrian Observatory continues monitoring and tracking Turkey's transfer of Syrian mercenaries to Libya. New batches of Turkish-backed mercenaries were sent to Libya in the past few days, along with the return of others to Syria.
According to SOHR sources, the returnees have got all financial dues after helping the "Government of National Accord" to achieve strategic advancements in Libya.
Accordingly, the number of recruits who arrived in Libya has risen to 14,700 Syrian mercenaries, of whom there were 2,600 returned to Syria, while nearly 1,800 others arrived in Turkey to undergo training courses.
Among the total number of recruits, some 300 children between 16 and 18, have been recruited to fight in Libya, the majority of whom are of "Al-Sultan Murad" Division, by offering material incentives, exploiting their difficult living situation and poverty. Moreover, there are other recruits used the fighting in Libya as a pretext for going to Europe, as 400 recruits managed to illegally infiltrate to Europe through Italy.
Meanwhile, SOHR activists have documented the killing of 14 Syrian fighters while participating in clashes on the side of the "Government of National Accord" against the "Libyan National Army" led by Field Marshal Khalifa Haftar. According to SOHR statistics, the total death toll of Turkish-backed Syrian proxies who were killed in military operations in Libya has risen to 417, including 30 children under the age of eighteen, as well as some groups' commanders.