New Manchester United coach .. Why would it be "Ronaldo's nightmare"?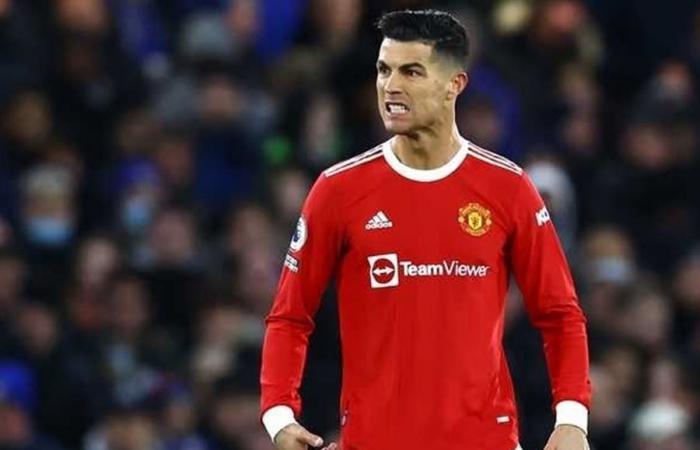 British press reports revealed that German Ralph Rangnick, who is close to taking over as coach of Manchester United, may put an end to Cristiano Ronaldo's career with the club.
It is highly expected that Rangnick will replace Norwegian coach Ole Gunnar Solskjaer, who was sacked a few days ago after the results of the "Red Devils" declined.
But according to the newspaper "Express", Rangnick's thought will not match the capabilities of Ronaldo, the 36-year-old who is struggling to maintain his fitness.
And the newspaper said, "Rangnick's style depends on high pressure and working tirelessly to recover and own the ball, and play at a very fast pace over the course of 90 minutes", a method that Ronaldo may fail to keep up with.
In the event that the final agreement is reached between the club and the coach, the administration will have no choice but to provide him with players who suit his idea, in exchange for dispensing with stars such as Ronaldo, who will often not accept staying on the bench for a long time.
And "Express" reported that Chelsea striker Timo Werner would be a preferred option for Rangnick, if he officially joined "Old Trafford".
Rangnick is considered the "father" of influence on top German coaches today, such as Jurgen Klopp, coach of Liverpool, Thomas Tuchel, who leads Chelsea, and Julian Nagelsmann, coach of Bayern Munich, all of whom follow the attacking ball approach and high pressure that Rangnick prefers.
And last summer, he signed a contract with Lokomotiv Moscow, to work as a sports director and director of development for the Russian club.
But Rangnick's main specialty is club management, as he worked as director of football in Leipzig for years, and the team under his management managed to reach from the lower levels to the competition for the Bundesliga.