New Round of Renaissance Dam Negotiations in Addis Ababa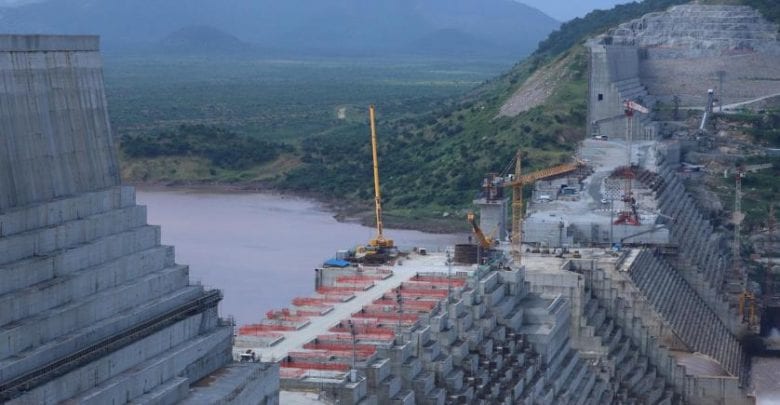 A new round of technical negotiations between Sudan, Egypt, and Ethiopia on the massive dam being constructed on the Nile River are expected to be held on Friday in an attempt to bring viewpoints closer.
The resumption of negotiations follows a meeting for the three countries' foreign ministers in Washington early November. During the talks, the parties agreed to work towards resolving the disputes regarding the Ethiopian-built Renaissance Dam by mid-January.
The meeting in Addis Ababa is the first out of four scheduled rounds of talks agreed on during the negotiations in Washington.
Chairman of the Water Resources Technical Department in Sudan Dr. Saleh Hamad Hamed said that Monday's meeting discusses the proposals of the three states to reach a final vision on the filling of the dam each year in addition to the operation during the filling.
The proposals also take into consideration the hydrological conditions that would result from dry weather.
Mohammed Othman el-Tom, member of the Sudanese delegation in the negotiations, told Asharq Al-Awsat newspaper that Sudan will present in Friday's meeting a proposal to bring the points of view closer regarding the water that runs through Sudan and Egypt.
Addis Ababa is proposing an annual flow of 36.5 billion cubic meters instead of an earlier suggestion of 31 billion cubic meters and an Egyptian proposal of 40 billion cubic meters.
The foreign ministers agreed to endorse the 10th term of the Agreement on Declaration of Principles signed in Khartoum in 2015, which stipulates to refer to mediation in case of failure to reach an agreement by mid-Jan.
Former legal negotiator on the Renaissance Dam Dr. Mohammed Mufti told the newspaper that the participation of the US and the World Bank is a significant indicator because the Bank rejected to fund the dam for failing to take into consideration international law requirements.
Researcher and expert in Nile waters Saifeddine Youssef told Asharq Al-Awsat that he expects Ethiopia to accept by the end of the talks to fill the dam in seven years time.
Ethiopia would agree under pressure by Washington and the World Bank, Youssef stressed.