Nicaragua bans U.S. Ambassador from entering its territory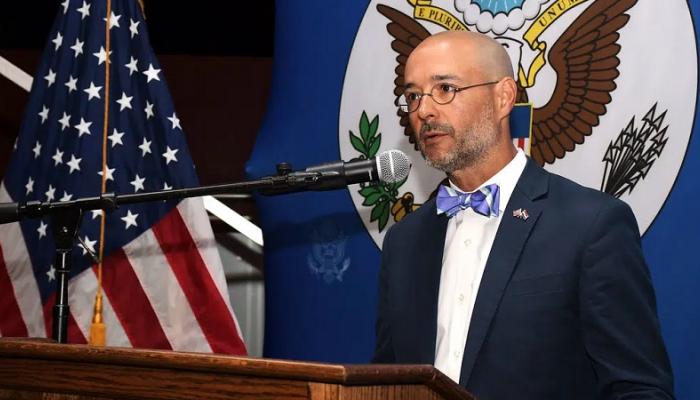 The Nicaraguan government on Thursday banned the new US ambassador, Hugo Rodriguez, from entering the country, accusing him of "interference" and "disrespect" after his comments before a US Senate committee.
Nicaragua Secretary of State Denis Moncada said in a letter to US Secretary of State. Foreign Affairs Anthony Blinken "The Nicaraguan government, within the framework of its powers and the exercise of its national sovereignty, is immediately revoking the authorization granted to Hugo Rodriguez," .
Managua justified this action with "statements of interference and disrespect for the country," made Thursday by Rodriguez before the Senate Foreign Relations Committee.
Last May, US President Joe Biden appointed Rodriguez ambassador to Managua. His appointment must be confirmed by the Nicaraguan parliament.
Relations between Nicaragua and the United States have been tense since the opposition protested the government of Daniel Ortega in 2018, which killed 355 people, according to the Inter-American Commission on Human Rights.
Rodriguez told the Senate committee on Thursday that Nicaragua is "increasingly becoming a pariah state in the region" and compared the country to the "dictatorship" his family experienced in the Dominican Republic in the 1950s.
Tensions have risen since President Ortega was reelected for a fourth consecutive term last year in a vote Washington deemed fraudulent, especially over the imprisonment or exile of his opponents.
"Extracting Nicaragua from the Central American Dominican Republic and the United States Free Trade Agreement (CAFTA) is a very powerful tool and something we should seriously consider" to punish Ortega, Rodriguez added.
He criticized Foreign Minister Denis Moncada Rodriguez. He said the new US ambassador "cannot interfere in national issues that concern only the people of Nicaragua".