Ousmane Dembele: Frenchman's Final Words to Xavi Before Barcelona Exit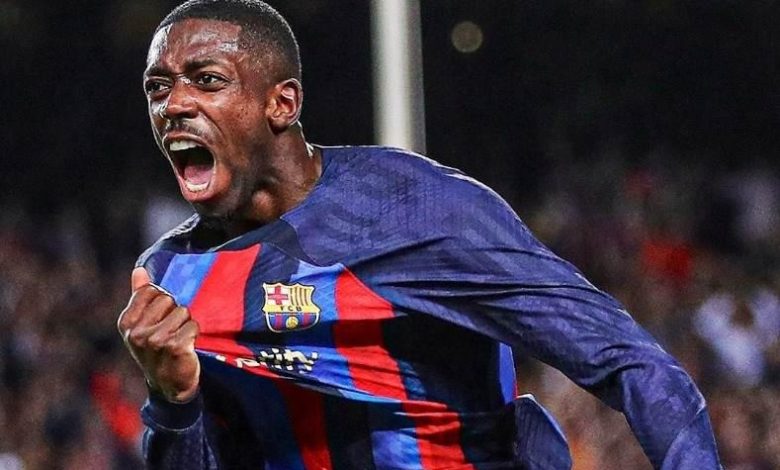 Ousmane Dembele has revealed there were other factors that forced his decision to leave Barcelona as he inches closer to finalising his transfer to Paris Saint-Germain.
The 26-year-old reportedly had a heartfelt conversation with Xavi, explaining the Catalans' manager was not the reason why he chose to return home and join PSG rather than remaining in Spain.
According to Barca Universal, Dembele revealed to Xavi that he wanted to continue at Barcelona but felt like the environment around him was not healthy for him.
It was also claimed the lanky French winger felt he did not enjoy the trust of several figures within the Catalan club, which played a part in his decision to leave.
Dembele had claimed that if it were up to Xavi and the Barcelona fans, he would have stayed and extended his deal with the reigning La Liga champions, which was set to expire at the end of the 2023/24 season.
Why Dembele is leaving Barcelona
Meanwhile, Sky Sports claims Dembele's decision to leave Barcelona was a result of the club's attempt to sign wantaway Paris Saint-Germain forward, Kylian Mbappe.
The Catalans are understood to have been one of the clubs making a move for the star, attempting to give PSG the solution they were looking for to get him off their books.
The rumours also suggested Dembele was furious with Barcelona after he heard he was being included in a deal to bring in Mbappe, which influenced his decision to leave.
Dembele clashes with Barcelona teammates
Meanwhile, Sports Brief reported on Dembele clashing with his Barcelona teammates at Camp Nou as the Frenchman's exit to his home country nears.
A potential move to Paris Saint-Germain has been extensively discussed, with both Barca and the 26-year-old now in the final stages of finalising an agreement.
It was reported Robert Lewandowski was unable to establish any off-pitch connection with the French winger, restricting any interactions to the field only.