Palestine FM: IAEA Must Investigate Israeli Nuclear Sites Amid Threats
The Palestinian Foreign Minister Riyad al-Maliki urges the International Atomic Energy Agency to uphold its responsibility in light of the Israeli admission of having nuclear weapons.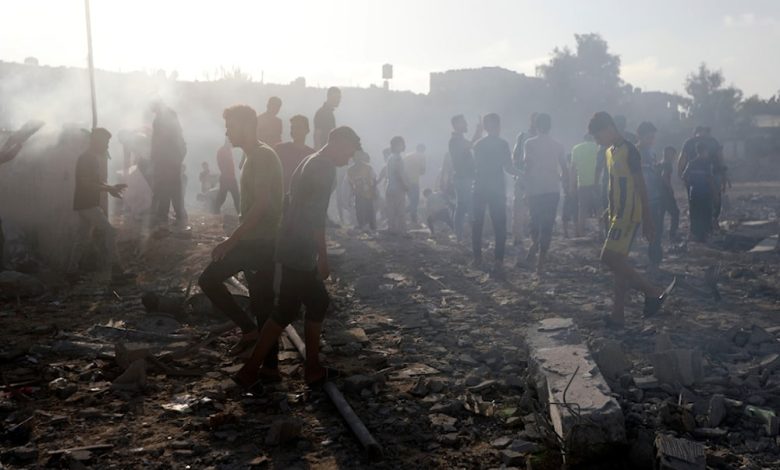 "The occupying power has developed nuclear weapons through illegal means and has refused to join the Treaty on the Non-Proliferation of Nuclear Weapons," said Palestinian Foreign Minister Riyad al-Maliki, on Wednesday, urging the International Atomic Energy Agency (IAEA) to neutralize Israeli threats to use nuclear weapons against the Gaza Strip.
Al-Maliki called on the head of the IAEA, Director General Rafael Grossi, following threats propagated by the Israeli occupation's "Heritage" Minister Amichai Eliyahu suggesting to nuke the Strip, stressing that "this is considered an official admission of Israel's possession of nuclear weapons and weapons of mass destruction."
Immediate attention is required, said al-Maliki, as the use of nuclear weapons threatens not only the Strip but also all countries, noting that the IAEA and its members should uphold their responsibility given that such statements by Eliyahu fall entirely in line with the Israeli discourse to "destroy Gaza and commit genocide against the Palestinian people," based on "leaks of ideas from the Israeli Cabinet meetings."
Iranian Foreign Minister Hossein Amir-Abdollahian on Monday also called on the United Nations Security Council (UNSC) and the IAEA to take action toward the nuclear disarmament of "Israel" after Eliyahu acknowledged the potential use of a nuclear bomb in the Gaza Strip.
On a similar note, the Syrian Foreign Ministry stated on November 5 that Eliyahu's remarks further expose the terrorist and barbaric nature of the Israeli regime amid its ongoing genocide against the people in Gaza.
The Syrian Foreign Ministry issued on Sunday a formal call urging the international community and the  Atomic Energy Agency (IAEA) to take all necessary steps to unearth "Israel's" nuclear program.
"The statements of one of the terrorists of the government of this usurping entity, who called for attacking the people of Gaza with atomic weapons, are new evidence of the state terrorism practiced by this entity, and its brutal, extremist racism, in light of the massacres and genocide committed by the aggressive Zionist entity against the Palestinian people," the official said.