Palestinian Factions are Preparing Elections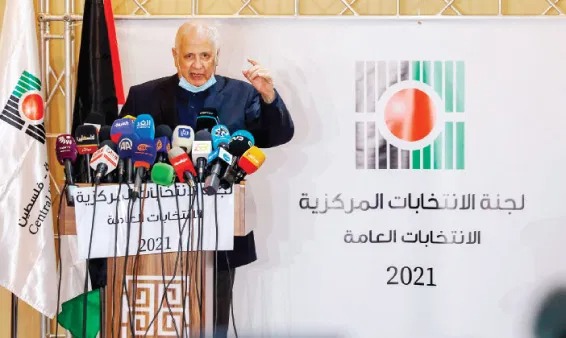 Few days left for the candidacy for the Palestinian legislative elections, Palestinian factions scrambling to complete their preparations to submit their lists to the Central Elections Committee.
Hamas, Fatah and Popular Front for the Liberation of Palestine didn't submit their lists yet, because they are waiting final approval from the leadership.
Five Lists
Five lists ran for candidacy in the Palestinian legislative elections, one of them affiliated with the "Democratic Front for the Liberation of Palestine" and the other independents, while the "Popular Front" is preparing to present its list.
According to our sources, Hamas movement will present its list today or tomorrow, to be headed by the movement's vice president in Gaza, Khalil al-Hayya, 55% members from the west bank compared to 45% from Gaza, and it includes leading figures, academic and social figures.
Mohammed Dahlan
According to our Sources the leader of the reformist movement in Fatah, Muhammad Dahlan, will also present his movement list in the name of "Future and Hope", today or tomorrow as well, headed by leader Samir Al-Mashharawi, writer Sri Abu Nusseibeh, and includes personalities from the West Bank and Gaza. Dahlan did not announce if he decided to go Ifor the legislative or presidential elections.
Threats
Nasser Al-Qudwa, the recently dismissed leader from "Fatah", is preparing to present his list, after he submitted his resignation from the chairmanship of "Yasser Arafat Foundation", despite his dismissal from it last week, explaining his resignation as one of the requirements for running the elections, and that it is temporary as a possibility No elections to be held.
He added: "I received from some people in the intelligence service that there is a serious threat if the electoral list is announced, saying "This threat will not prevent me from running, today or tomorrow I will announce the special list and the names of those who will be on my list.", Azzam al-Ahmad said that "legal and technical measures would prevent Al-Qudwa from participating, election commission will not accept his list based on legal charges against him"