Palestinian Prisoner's Club holds occupation responsible for the situation of prisoner Shahatit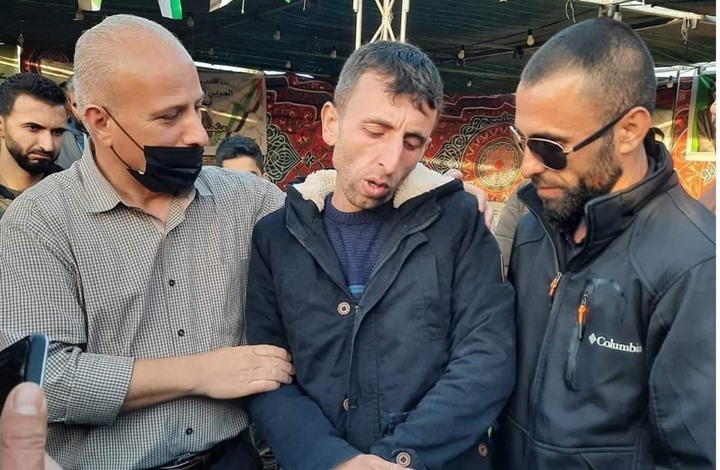 On Thursday evening, the occupation forces released prisoner Mansour al-Shehatit from Dora town, Hebron governate, after spending 17 years in Israeli occupation prisons.
"During his detention, Al-Shahatit was subjected to severe torture and prolonged solitary isolation, resulting in a state of amnesia that prevented him from identifying his mother and a large part of his family and brothers, in a scene where he cried to all who were receiving him."
Palestinian Prisoner's Club held the Israeli occupation fully responsible for the situation of the ex-prisoner Mansour Al-Shehatit.
The Prisoner's Club explained that the occupation had isolated the prisoner for more than 10 years, noting that the occupation neglected sick prisoners and tortured them through solitary isolation.