Qatar accused of using British bank to 'promote' Islamist causes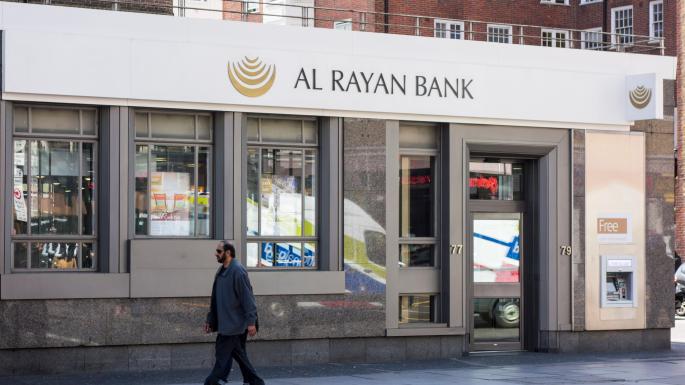 A British bank controlled by the Qatari state is providing financial services to multiple British organisations linked to Islamists. Some of Al Rayan Bank's clients have had their accounts with western banks frozen or closed in a security clampdown.
Al Rayan counts among its customers a charity banned in the US as a terrorist entity, groups that promote hardline preachers and a mosque whose long-term trustee is a Hamas leader.
Its chief executive until April, Sultan Choudhury, was also an unpaid director for seven years until 2016 of the British arm of a global religious institute whose speakers and instructors have included advocates of child marriage, female circumcision and the death penalty for adultery and apostasy.
Al Rayan, Britain's oldest and largest Islamic bank,It provides services to more than 85,000 customers. The shares in this bank are owned by government institutions in Qatar.
Among the officials of this financial institution, Adel Mustafawi, Vice-Chairman of the Paris Saint-Germain French, according to the "Times".
The bank offers banking services and facilities to 15 controversial Islamic organizations, although it is licensed in Britain.
The source added that four institutions:  a mosque and three charities, closed their bank accounts at several  banks such as HSBC, Barclays, NatWest and Lloyds TSB.
Currently, four groups dealing with Al Rayyan Bank are under investigation by Britain's charity committee after being suspected of links to brotherhood terrorist organization.
On Sunday, British diplomat John Jenkins, a former ambassador to a number of Middle East countries, said Qatar was systematically working to support hardline voices in Britain.
He added that the Qatari support for these organizations has pushed normalization towards the hard line in Britain, which is contrary to liberal values ​​in Britain. "Their presence in our country is one of the biggest challenges we face."
another Conservative MP said he might look into Qatar's support for extremism with the country's interior minister as a matter of urgency.
The British newspaper referred to the Qatar crisis, which was boycotted from four Arab countries: Saudi Arabia, the UAE, Egypt and Bahrain, because of its generous support for terrorism.
Among the bank's British-owned agents, the Islamic Trust, according to the Times, is a wing of a movement that seeks to create a rigid political and social system in Europe by turning the structures of society.
In addition, the Qatar bank is funding the peace TV channel run by an extremist Indian preacher who has said Muslims must turn into terrorists.
The list of clients includes Interpal association, or the Palestinian Relief and Development Fund, which has been banned in the United States since 2003 because it's suspected funding Hamas.
The Qatar Bank says it cannot discuss matters for its clients individually, but it does provide services to people who are authorized by law to benefit from financial services in Britain.