Qatar seeking Israel-Hamas deal to free 50 hostages and 3-day Ceasefire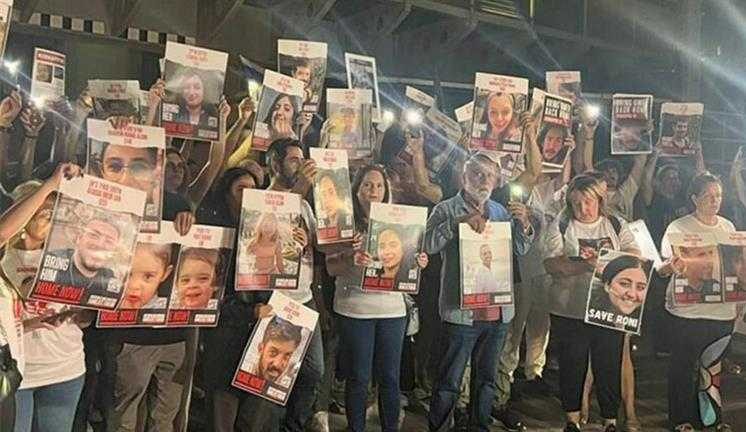 Qatari mediators on Wednesday sought to negotiate a deal between Hamas and Israel that included the release of around 50 civilian hostages from Gaza in exchange for a three-day ceasefire, an official briefed on the negotiations told Reuters.
It would mark the biggest release in hostages held by Hamas since the Palestinian militant group burst over the Gaza border, attacked parts of Israel and took hostages into the enclave.
The deal, under discussion and coordinated with the U.S., would also see Israel release some Palestinian women and children from Israeli jails and increase the amount of humanitarian aid allowed into Gaza, the official said.
Hamas has agreed to the general outlines of this deal, but Israel – which has since bombarded and sent forces into Gaza – has not and is still negotiating the details, the official said.
It is not known how many Palestinian women and children Israel would release from its jails as part of the agreement under discussion.
The scope of the Qatari-led negotiations has changed significantly in recent weeks, but the fact that the talks are now focused on the release of 50 civilian prisoners in exchange for a three-day truce, and that Hamas has agreed to the outline of the deal, has not been reported before.
The wealthy Gulf state of Qatar, which has ambitious foreign policy goals, has a direct line of communication with Hamas and Israel. It has previously helped mediate truces between the two.
Such a deal would require Hamas handing over a complete list of remaining living civilian hostages held in Gaza.
A more comprehensive release of all hostages is not currently under discussion, the official said.
There was no immediate response from Israeli officials, who have previously declined to provide detailed comment on the hostage negotiations, citing reluctance to undermine the diplomacy or fuel reports which they deemed "psychological warfare" by Palestinian militants.
Israel "is still refusing and delaying the release of 50 women and children captives and a true humanitarian truce, in exchange for the release of a number of women and children from our people in the occupation prisons and getting relief and humanitarian aid to all areas in the Gaza Strip", he said.
The Qatari Ministry of Foreign Affairs declined to comment.
Qatar, where Hamas operates a political office, has been leading mediation between the Islamist militant group and Israeli officials for the release of more than 240 hostages. They were taken by militants when they stormed into Israel on Oct. 7. Israel says 1,200 people were killed during the rampage.