Rapid Support Forces Announces Two-Day 'Unilateral' Ceasefire in Sudan for Eid
Commander of the paramilitary force hopes the holiday would provide an opportunity for reconciliation among the Sudanese people.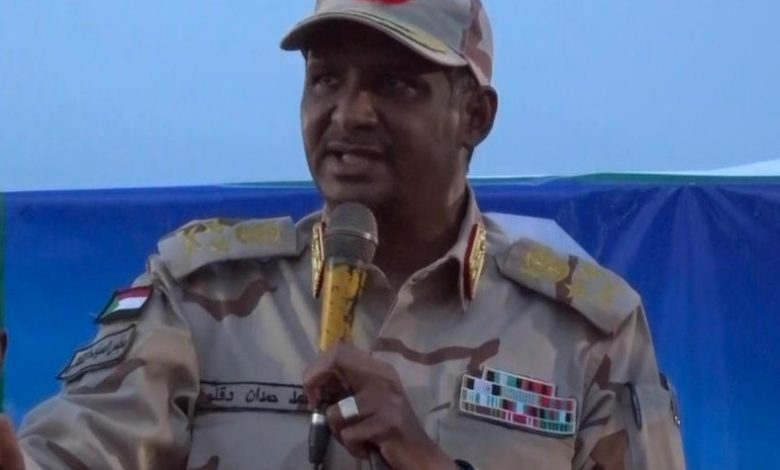 The commander of the Sudanese paramilitary Rapid Support Forces (RSF) has announced a two-day "unilateral" ceasefire in its fight against the army ahead of a major Muslim festival.
"We are declaring a unilateral ceasefire, except for self-defence situations, on the eve of Eid and on the day of Eid al-Adha," Mohamed Hamdan "Hemedti" Dagalo said on Monday in an audio recording posted on Facebook.
Hemedti expressed hope the Eid holiday would provide an opportunity for reconciliation among the Sudanese people.
Acknowledging the challenging humanitarian conditions caused by the war, he said: "We hope to emerge from the war more united and stronger."
The Sudanese army has yet to comment on a potential ceasefire.
Eid al-Adha, or the Festival of Sacrifice, is one of the most important Muslim holidays, marking the culmination of the annual Hajj (pilgrimage) in Saudi Arabia.
Thousands killed, millions displaced
Sudan has been ravaged by fighting between the army and the RSF since mid-April in a conflict that has killed at least 2,000 civilians and wounded many more.
The International Organization for Migration (IOM) estimates the conflict has displaced almost two million people internally, and more than 600,000 have fled to neighbouring countries.
The capital, Khartoum, and el-Geneina, the capital of West Darfut state, have been the worst affected by the war, though tensions and clashes escalated last week in other parts of Darfur and in Kordofan in the south.
A record 25 million people – more than half the country's population – are in need of aid and protection, according to the United Nations, which said it has received only a fraction of the necessary funding.
Several failed ceasefire initiatives have been announced since the conflict broke out on April 15, with the warring parties accusing each other of violating the agreements.
In recent days, fighting has intensified after a series of ceasefire deals agreed at talks led by the United States and Saudi Arabia in Jeddah failed to stick.'