Rashid Ghannouchi supports Muslim Brotherhood in Libya through a Turkish plan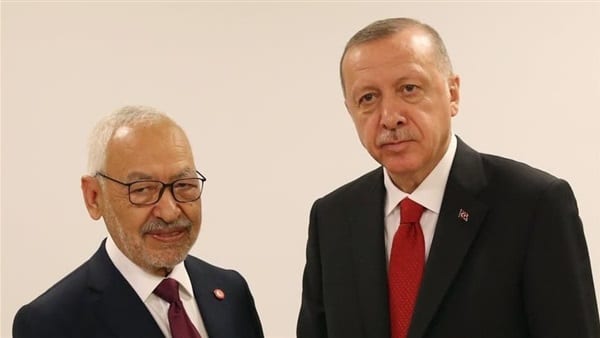 Al-Manji Rahawi, member of the Tunisian Parliament, said that the mistakes of Parliament Speaker Rashid Ghannouchi accumulated by supporting some positions in the Libyan crisis, the administrative and financial management of the council and taking powers other than his own.
On the other hand, the head of the Free Constitutional Party in the Tunisian parliament, Abeer Moussa, said during the session of the Tunisian parliament that the Ennahda movement is evading the Tunisian parliament issuing a position that rejects Tunisia as a base for foreign interference in Libya.
The Tunisian MP explained that Ghannouchi supports one of the parties in Libya, within the framework of a Muslim Brotherhood plan led by Turkish President Recep Tayyip Erdogan and financially supported by Qatar so that the Brotherhood can win in Libya, led by the government of National Accord, and with the support of terrorist militias. He stressed that Tunisia cannot tolerate taking sides in the Libyan conflict.
Abeer Moussa accused some parties of trying to confuse the hearing session of the Speaker of Parliament, Rashid Ghannouchi, calling for withdrawing of confidence from him.