Tunisia's Ennahda Prepares for Post-Ghannouchi Stage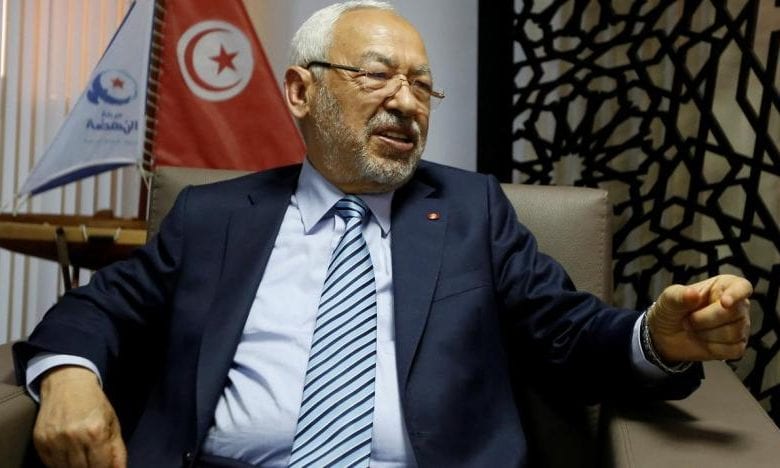 Tunisia's Ennahda Movement is scheduled to hold its Shura Council meeting next month to set the date for the 11th electoral conference, which will also name the new leadership under Speaker Rached Ghannouchi.  
Ennahda top officials will want to determine if Ghannouchi's headship will be "interim" or "time-limited", until a new leadership is elected.
The Shura Council will set a date to discuss the conference's agenda and revising the movement's bylaws, in case the leaders of council and the executive office wanted to extend Ghannouchi's mandate.
The upcoming meeting, which has been described as "decisive", will also consider the issue of the current leadership's legitimacy, given that its term expires by the time the eleventh conference was first scheduled to be held in May according to the movement's bylaws.
However, a number of the party's leaders, named the "Unity and Renewal Group," called for holding the conference by the end of the year to thoroughly discuss the political and strategic issues of the movement.
They also called for consensus that maintains the movement's unity before holding the conference.
The Group admitted to a number of internal disagreements exacerbating since the 2016 conference, warning that they tarnish the movement's image.
The Group includes senior Ennahda leaders, notably Shura Speaker Abdul Karim al-Harouni, Vice-President of the Shura Council Mokhtar al-Lammouchi, head of the external relations office and Ghannouchi's son-in-law Rafik Abdessalam, head of the politburo Noureddine al-Arbawi, and others.
The Group emphasized the historical role of Ghannouchi. However, it called for ensuring the rotation of power among the party's elites, in line with the requirements of the movement's statute and democratic norms.
Unity and Renewal also stressed the need for an agreement on deep structural reforms to guarantee the movement's unity.
The Group stressed the necessity of fostering dialogue and mutual respect between the movement's leaders and members, reiterating the need to focus on governance to broaden its base as well as its social and economic identity.
The Group's recommendations, seen as demands, are expected to spark a political debate in Ennahda, especially after several top officials resigned from the movement.
Ghannouchi, 79, assumed the presidency of Ennahda eight years ago. His mandate cannot be renewed in line with the movement's bylaws.
Ghannouchi has been criticized in his role as parliament speaker for creating tensions within the ruling coalition and with the opposition, especially after he publicly sided with a Libyan political party.
Observers expect the conference to become an exceptional event in the history of the movement.