Russia Fumes as Finland and Sweden Push for NATO Membership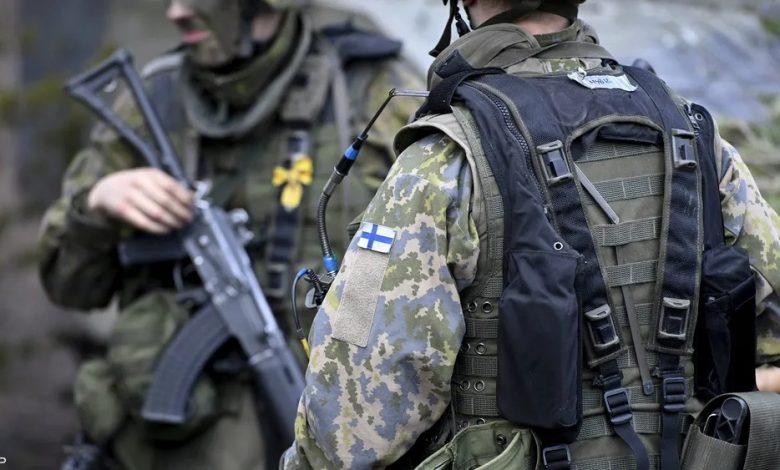 Senior Russian officials have slammed Finland's decision to seek membership in the NATO alliance — which came as a direct reaction to President Vladimir Putin's invasion of Ukraine. Finland's President Sauli Niinisto and Prime Minister Sanna Marin both said on Thursday that their country should apply to join the transatlantic military bloc "without delay."
Sweden's Foreign Minister Ann Linde said Friday that her country would follow suit without delay, arguing that "Swedish NATO membership would raise the threshold for military conflicts and thus have a conflict-preventing effect in northern Europe."
Russia's Foreign Ministry quickly warned that if Finland was accepted into the alliance Moscow would be forced to respond, including with unspecified "military-technical" measures.
As Russian political analyst Fyodor Lukyanov said on his Telegram channel "Russia in Global Affairs," Finland joining NATO would increase Russia's land border with NATO member states by around 800 miles. Putin has repeatedly cited the eastward expansion of NATO — which he calls a threat to Russian security — as one of the primary reasons for launching his war in Ukraine.
"Finland's accession to NATO will cause serious damage to bilateral Russian-Finnish relations and maintenance of stability and security in the Northern European region," the Foreign Ministry said. "Russia will be forced to take retaliatory steps, both of a military-technical and other nature, in order to neutralize the threats to its national security that arise from this."
On Friday, Putin assembled his Security Council, which includes his top intelligence chiefs and Defense Minister Sergey Shoigu, to discuss "the decisions of Finland and Sweden to join NATO and the resulting potential threats to Russia's security."
Moscow has not said exactly what steps it is prepared to take in response to a NATO expansion on its doorstep. But Russia's deputy ambassador to the United Nations, Dmitry Polyanskiy, said that if Sweden and Finland join the bloc, it would turn them from neutral into enemy countries overnight and their territories could become a "target" for Russia.
"They know that the moment they become members of NATO, it will imply certain mirror moves on the Russian side," Polyanskiy said in an interview with the online news outlet UnHerd. "If there are NATO detachments in those territories, these territories would become a target — or a possible target — for a strike."
"NATO is a very unfriendly bloc to us — it is an enemy, and NATO itself admitted that Russia is an enemy. It means that Finland and Sweden, all of a sudden, instead of neutral countries, become part of the enemy and they bear all the risks," Polyanskiy said.