Russia Warns U.S. About Cluster Bombs
Moscow will respond with "equivalent weapons," Defense Minister Sergey Shoigu said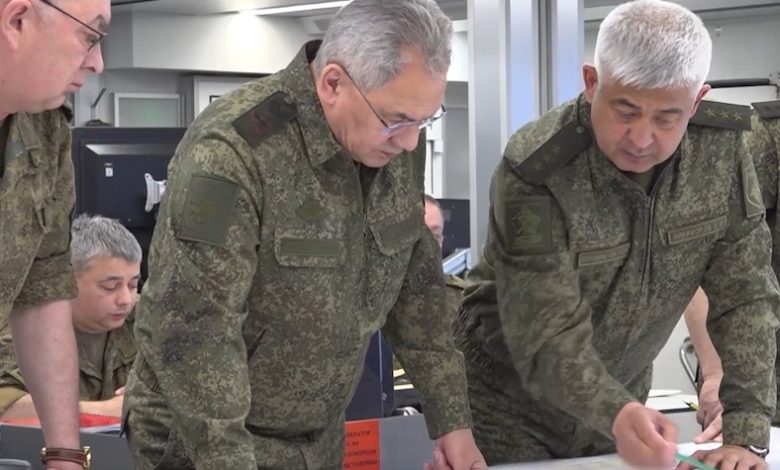 If Washington makes good on its promise to send cluster munitions to Kiev, the Russian military will use its own diverse arsenal on the battlefield, Russian Defense Minister Sergey Shoigu said on Tuesday.
"It should be noted that Russia has cluster munitions, as they say, for all occasions," Shoigu added. "They are much more effective than American ones, their range is broader and more diverse."
"If the US supplies cluster munitions to Ukraine, the Russian Armed Forces will be compelled to use equivalent weapons against the Ukrainian forces, by way of response," Shoigu told reporters while visiting military factories in Tatarstan.
Just like the US and Ukraine, Russia is not a party to the Convention of Cluster Munitions, Shoigu noted. However, Moscow has refrained from using its arsenal during the current conflict, "cognizant of the threat that such ammunition poses to the civilian population."
The US announced last week it would send dual-purpose improved conventional munitions (DPICM) artillery shells to Ukraine, claiming the danger to civilians was not great because Russia has allegedly used such ammunition before. Under Secretary of Defense for Policy Colin Kahl told reporters that the US was aware of the danger such weapons pose to civilians, but that a Russian victory would be worse.
Shoigu pointed out that the US has given "various excuses" for the cluster bomb decision, including that they have run out of conventional 155mm artillery ammunition. This was a reference to what US President Joe Biden said in an interview with CNN, aired over the weekend. 
According to Shoigu, Russian forces are already taking "organizational and technical" measures to protect both men and vehicles from the effects of US cluster munitions. The defense minister was in the Russian Republic of Tatarstan on Tuesday to visit the Central Military District. As part of his visit, he toured the Kamaz military vehicle factory and several other defense enterprises.
Moscow's ambassador to Washington, Anatoly Antonov, has described the delivery of cluster munitions to Ukraine as "a gesture of desperation" and an "act of madness" showcasing the impotence of Americans and their satellites.