Russia's Defence Minister Shoigu Inspects Arctic Garrisons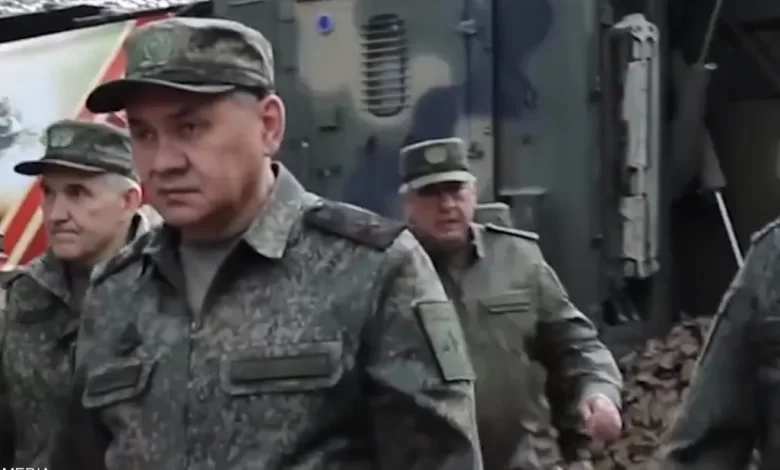 Russia's Defence Minister Visits Arctic as Warships Deployed
Russia's defence minister Sergei Shoigu has inspected remote Arctic garrisons of the Northern Fleet, the ministry said on Saturday, amid heightened military activity in the region.
Shoigu checked the military infrastructure and the readiness of the troops to protect and defend critical facilities, the ministry said on the Telegram messaging app.
The visit came as a detachment of warships, including the destroyer Vice-Admiral Kulakov, the landing ship Alexander Otrakovsky, and the rescue tug Altai, was sent to the Arctic Ocean to perform tasks.
Military Training in Northern Sea Route
The Northern Fleet started military training on Friday aimed at working out actions to protect Russia's sovereignty in the waters of the Northern Sea Route, a strategic shipping lane that Moscow claims as its exclusive economic zone.
The fleet said the training involved more than 20 ships and submarines, as well as aircraft and helicopters.
The warships conducted artillery and missile firing, anti-submarine and anti-aircraft defence, and search and rescue operations, the fleet said.
The training also included a simulated amphibious assault on an island in the Novaya Zemlya archipelago, where Russia has a nuclear testing site.
MiG-31 Fighter-Interceptors in Action
As part of the combat training, MiG-31 fighter-interceptors performed air defence, air reconnaissance and cover for troops and forces operating in the Arctic zone, the ministry said.
The MiG-31 is a supersonic jet that can carry long-range missiles and operate in harsh weather conditions.
The ministry said the fighter-interceptors flew over 2,000 kilometres from their base in Perm region to an airfield in Novaya Zemlya, where they refuelled and took off again.
The ministry said this was the first time such a flight had been carried out in winter.
Russia's Arctic Ambitions
Russia has been expanding its military presence and infrastructure in the Arctic, where it sees its national interests and security at stake.
The country has built new bases, upgraded old ones, deployed advanced weapons systems, and conducted large-scale exercises in the region.
However, some Western countries have expressed concern over Russia's growing assertiveness and militarisation of the Arctic, which they see as a potential threat to international security and cooperation.
Russia says it is defending its legitimate rights and interests in the Arctic, which holds vast natural resources and strategic advantages.