Saudi Arabia announces initiative to end war in Yemen
"It is up to the Houthis now," Prince Faisal told journalists in a televised news conference in Riyadh. "The Houthis must decide whether to put their interests first or Iran's interests first."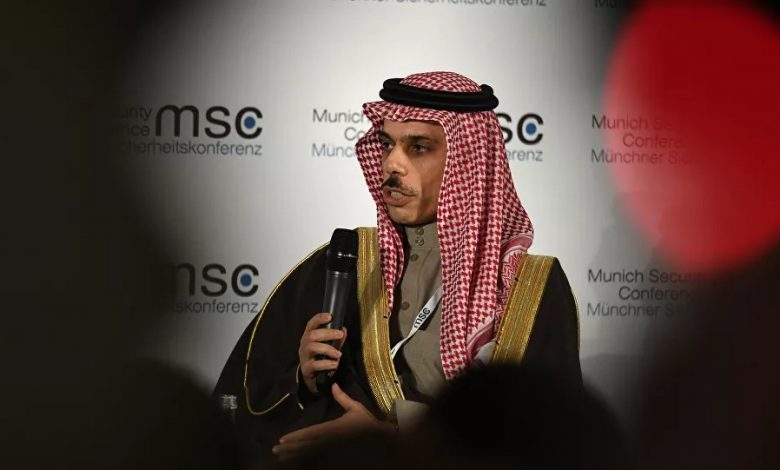 Saudi Arabia presented on Monday a new peace initiative to end the war in Yemen. This includes a nationwide ceasefire under UN supervision, the kingdom's foreign minister said.
The initiative also includes the reopening of Sana'a airport, allowing fuel and food imports through Hodeidah port and restarting political negotiations between the Saudi-backed government and the Iranian-backed Houthis, said foreign minister Prince Faisal bin Farhan Al Saud.
"The initiative will take effect as soon as the Houthis agree to it," Prince Faisal said
"It is up to the Houthis now," he told journalists in a televised news conference in Riyadh. "The Houthis must decide whether to put their interests first or Iran's interests first."
The Iran-backed Houthi initial reaction was to dismiss Saudi Arabia's ceasefire offer as "nothing new" as they insisted an air and sea blockade be lifted first.
Whether such a plan will take hold remains in question. A unilaterally declared Saudi cease-fire collapsed last year. Fighting rages around the crucial city of Marib and the Saudi-led coalition launched airstrikes as recently as Sunday targeting Yemen's capital, Sana'a.
"Saudi Arabia must declare an end to the aggression and lift the blockade completely, but putting forward ideas that have been discussed for over a year is nothing new," said Houthi spokesman Mohammed Abdulsalam, according to the rebel's Al-Masirah television.
US Secretary of State Antony Blinken on Monday condemned attacks against Saudi territory from Iranian-backed militias and discussed cooperation to end the war in Yemen in a call with Prince Faisal, the State Department said.
Despite the humanitarian consequences of the war and international mediations to stop hostilities the Houthis are perceived by Gulf analysts as more interested in imposing a military fait accompli than in reaching a peaceful settlement to the conflict.
"Secretary Blinken reiterated our commitment to supporting the defence of Saudi Arabia and strongly condemned recent attacks against Saudi territory from Iranian-aligned groups in the region," the department said in a statement.