Sergey Lavrov: Russia will support 'Arab solution' of Arab States on Gaza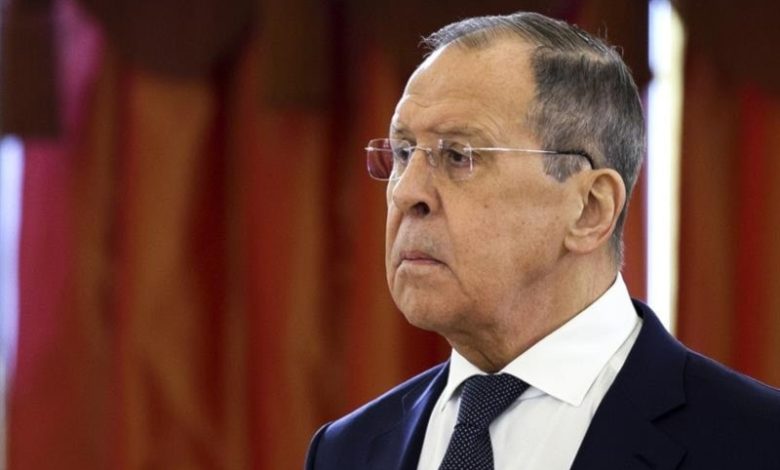 After talks with Kuwaiti Foreign Minister Sheikh Salem Abdullah Al-Jaber Al-Sabah in Moscow, Russian Foreign Minister Sergey Lavrov confirmed Russia's interest on Friday in supporting the joint stance of Arab states regarding the current massacres in Gaza. 
Lavrov stated that initiatives put forward have been discussed and are due to be implemented in the coming days, following the holding of the Arab League summit and the Arab-African summit on Gaza.
During a press conference, the top diplomat relayed, "In this case, it will be fundamentally important for us to find out the opinion, the common opinion — I am sure it will be the common opinion — of the Arab world," adding that Russia "will support the 'Arab solution' on this complex issue."    
Lavrov's Kuwaiti counterpart affirmed that his country will not stop sending humanitarian aid to Gaza after it sent a jet with the 11th batch of aid through Egypt's El Arish International Airport, from where it is due to be sent to the Gaza Strip.Gaza genocide is a profit for the US
Just today, the Russian Ministry of Emergency Situations announced on Friday that it would send two planes to Egypt at the request of Russian President Vladimir Putin to deliver 28 tonnes of humanitarian aid to Gaza residents.
"Two aircraft of the Russian Emergencies Ministry will deliver 28 tonnes of humanitarian aid for the population of the Gaza Strip … Russia's humanitarian aid will be transferred to the Egyptian Red Crescent Society for its further delivery to the Gaza Strip," the ministry said in a statement, adding that the shipments include medical aid, among other things.
Earlier on Thursday, Russian Security Council Deputy Secretary Alexander Venediktov said the case of Ukraine demonstrates that the US will profit from greater escalation in the Middle East.
This comes after Russia's Permanent Representative to the United Nations, Vasily Nebenzia, affirmed that "Israel" is an occupying state and has no right to defend itself, calling for an end to the bloodshed to avoid expanding the scope of the crisis to the entire region.
He added, "We all know about the Americans' years-long work to undermine global peacekeeping efforts and counter the rapprochement of the positions of the sides in the Palestinian-Israeli confrontation. As experience shows, as in the case of Ukraine, the Americans will not fail to take advantage of further escalation in the Middle East".