Six Iraqi protesters killed, 54 wounded in clashes with police
Six protesters were killed and 54 others wounded on Friday in clashes with security forces in central Baghdad, according to medical sources.
The police used live ammunition and tear gas to disperse a protest that broke out in the early evening at Baghdad's Mohammed al-Qassim highway, they said.
A short distance from Baghdad's Tahrir Square, Reem al-Obeid sat and watched as, next to the tent that has been her home for some four months, a group of young men fashioned makeshift shields from discarded oil drums.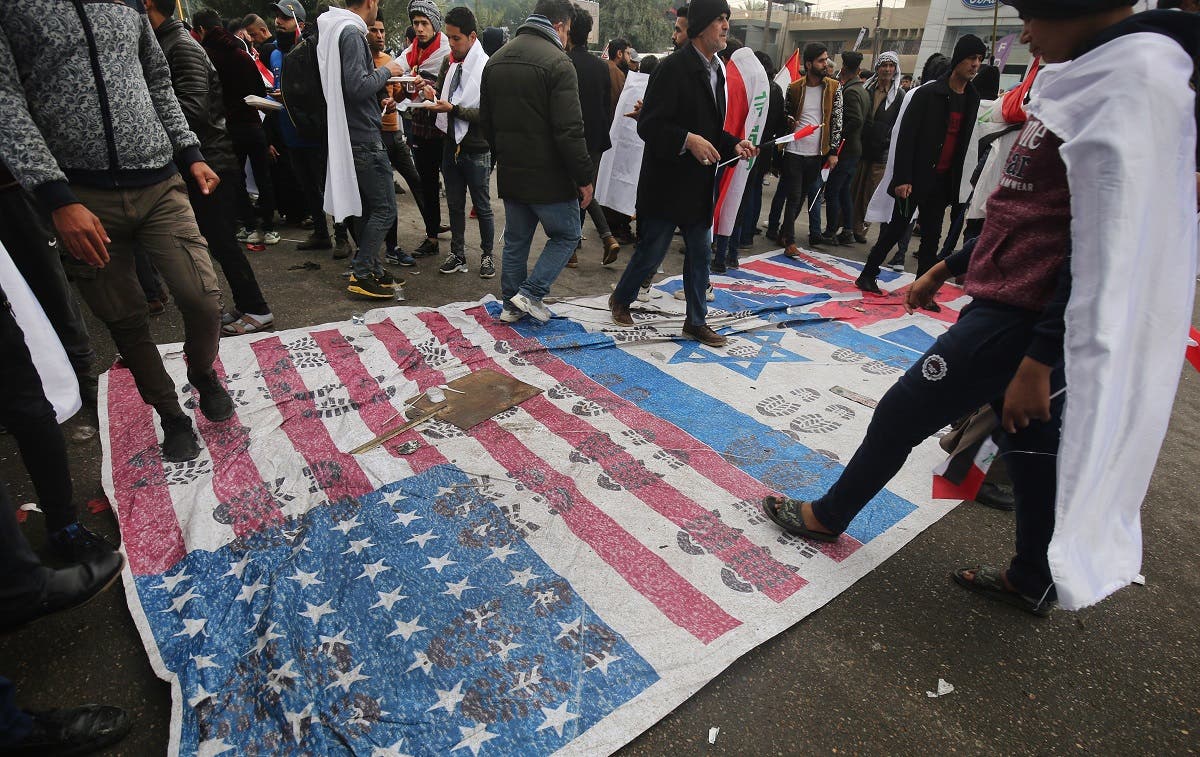 Protesters step on a makeshift US flag as supporters of Iraqi cleric Moqtada Sadr gather in the capital Baghdad for a "million-strong" march to demand an end to the presence of US forces in their country, on January 24, 2020. (AFP)
Rejecting foreign influence