Sudan: Events under control after security agents rebel
Intelligence service soldiers fired shots into the air in response to a decision to dismiss the Operations Authority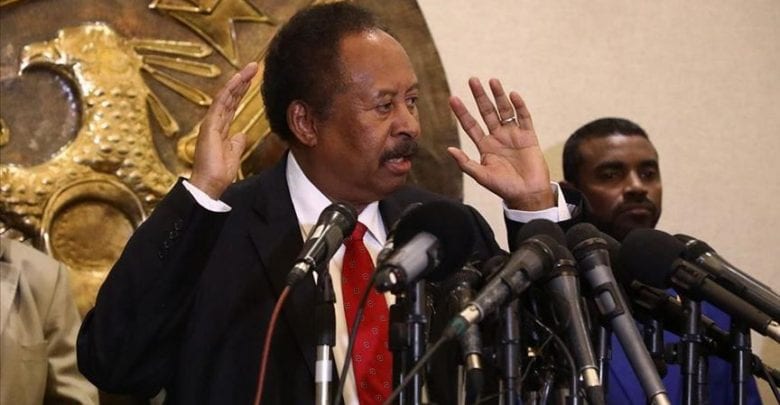 Sudan Prime Minister Abdallah Hamdok reiterated Tuesday confidence in government forces to contain and control security tension in the capital of Khartoum.
"We assure our citizens that the events are under control, we will not stop our march, and they will not cause a retreat from the goals of the revolution," Hamdok said on Facebook after intelligence service soldiers fired shots into the air in the city.
Government spokesman Faisal Mohamed Saleh said in a statement that some areas of the capital witnessed a rebellion by operations forces of the General Intelligence Agency, as units took to the streets, established barricades and fired bullets into the air.
He said events took place in response to a decision by the intelligence service to dismiss the Operations Authority, prompting some units to refuse financial compensation in severance because it was lower than what they deserve.
Saleh said events were witnessed in Khartoum North, Soba, east of Khartoum International Airport, and a limited protest in Al-Abyad in North Kurdufan province.
He also appealed to residents to move away from the tension and leave the situation to government forces.
Meanwhile, deputy head of Sudanese Sovereign Council Mohamed Hamdan Dagalo, also known as Hemedti, regarded as Sudan's de facto ruler, accused former intelligence chief Salah Gosh of planning the rebellion, according to the official Sudan News Agency.
Hemedti described the events as "a thoughtful sedition plot that Salah Gosh is behind through officers in service and pension."
He said he does not rule out the possibility that foreign powers could be behind the events.
An estimated 13,000 personnel are in Operations Authority, including 7,000 in Khartoum province.
Recently, opposition parties and political activists in Sudan demanded the Operations Authority of the General Intelligence Service be dissolved after being accused of involvement in killing protestors during the uprising that toppled former President Omar al-Bashir last April.