Syria announces that its forces have been bombed by US forces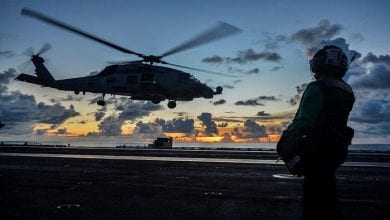 Official Syrian SANA agency said that a US aircraft bombed a Syrian army checkpoint in Tal al-Dhahab, leaving the army dead and wounded.
The outcome of the bombing of the Syrian regular forces 'checkpoint in Tal al-Dhahab in Qamishlo countryside.
The agency said that the bombing left one person dead and 3 others wounded as a result of the American plane targeting the checkpoint that was blocking the passage of the American patrol.
This is the first time that American aircraft bomb the regime forces in the areas of the Democratic Autonomous Administration.