The Egyptian Ministry of Sports resolves the controversy of Mortada Mansour's return to the presidency of Zamalek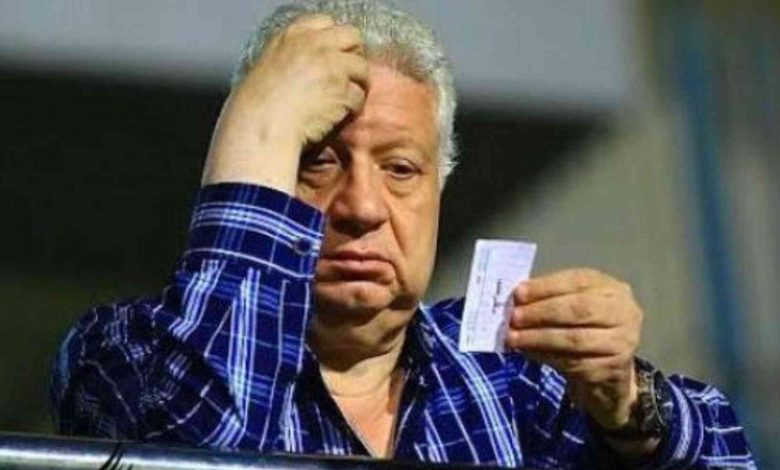 The official spokesman for the Egyptian Ministry of Sports, Mohamed Shazly, said in statements: "This means that the status of the club's president has disappeared from Mortada Mansour, as soon as a final ruling is issued to imprison him, and that there is no way for him to return to the position except by running for the upcoming elections if he does not." There was nothing legally preventing him from doing so, or by obtaining a court ruling for his return."
And he continued: "Given the situation of the current board of directors of Zamalek, there is no way for Mansour to return with judicial rulings, because the supplementary elections for vacant seats on the council will be next July, and among them will be the seat of the club's president, which is now vacant according to the law and the regulations governing clubs in Egypt."
The statements were attributed to a member of the board of directors of Zamalek, Suleiman Wahdan, in which he said that "the council assigned him to carry out the work of the club's president until Mansour returns to the position after the end of his imprisonment period."
See also
Where to eat seafood at a good price without having to ask for a credit
However, a spokesman for the Ministry of Sports confirmed, "This is not possible or legal," adding that the ministry "has sent the club information indicating the legal steps taken in this regard."
According to the letter sent by the Directorate of Youth and Sports in Giza, "The board of directors of the Zamalek Club must hold an emergency meeting to implement what was stated in the Ministry of Sports' letter with accuracy, and notify it of what has been done to take the necessary legal action."
Mansour is currently serving a one-month prison sentence in the Wadi Al-Natrun Center for Reformation and Rehabilitation, after the Court of Cassation upheld, on Saturday, that sentence in the case of insulting and slandering the president of Al-Ahly Club, Mahmoud Al-Khatib.
The guiding regulations for Egyptian clubs emanating from Sports Law No. 71 of 2017 stipulates that the membership of a member of the board of directors of any club against which a penalty is issued restricting freedoms shall be terminated.
According to legal experts, Mansour's punishable offense does not prevent him from running again for elections.