Thousands protest in Washington against racism, police brutality
Thousands of people took to the streets of Washington D.C. to protest against police brutality and racism in the biggest gathering to take place in the US capital since the COVID-19 pandemic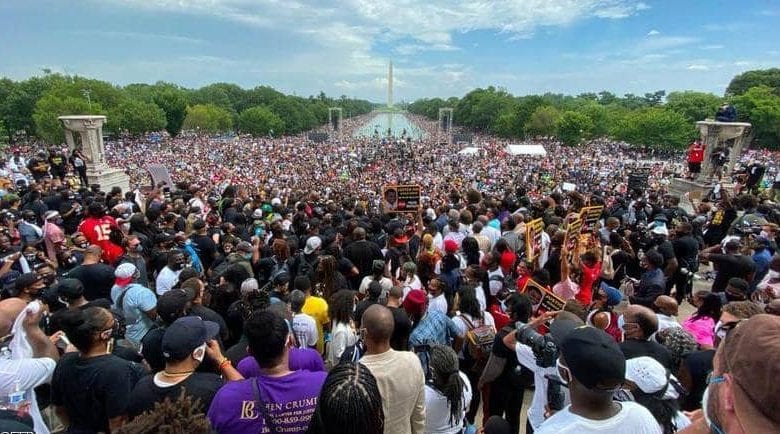 Thousands of people took to the streets of Washington D.C. to protest against police brutality and racism in the biggest gathering to take place in the US capital since the COVID-19 pandemic hit the country earlier this year.
A series of speakers addressed the protesters on Friday from the steps of the Lincoln Memorial, marking the 57th anniversary of American civil rights icon Martin Luther King Jr.'s famous "I Have a Dream" speech in the 1963 March on Washington, reports Xinhua news agency.
"We're marching to overcome what my father called the triple evils of poverty, racism, and violence," Martin Luther King III said in his remarks, adding that those "evils" have exacerbated four major challenges – the coronavirus pandemic, unemployment, police brutality and gun violence, and voting rights – that currently face the US.