Three Palestinians martyred by Israeli occupation forces bullets in Jabaa, Jenin
Confrontations erupt in Jabaa, Jenin as the Israeli occupation forces launch a campaign of raids and incursions in the occupied West Bank and Al-Quds.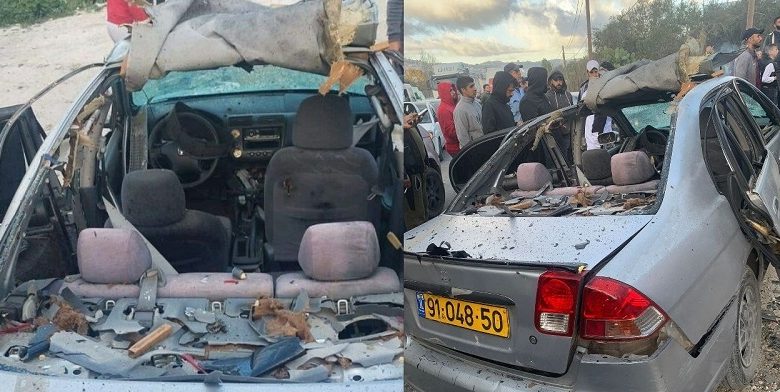 Three Palestinian youths were martyred by Israeli occupation forces' bullets on Thursday morning when their car was targeted in Jabaa, Jenin, following a campaign of raids and incursions across the West Bank and Al-Quds.
The Palestinian Ministry of Health announced the martyrdom of Sufian Al-Fakhouri, Ahmed Al-Zaim, and Laith Al-Tabash after they were shot, by IOF, inside their vehicle, at the entrance to the town of Jaba.
Palestinian news agencies reported violent confrontations with the occupation forces during the storming of Jabaa in Jenin.
It was reported that during confrontations, the IOF requested additional military reinforcements.
A brief statement issued by the Al-Aqsa Martyrs Brigades stated that the resistance fighters confronted the occupation forces with bullets and explosive devices.
The raids focused on the governorates of Nablus, Jenin, and Al-Quds, during which dozens of homes were searched, and their residents were subjected to field investigations after they were detained for hours.
The Palestinian Prisoners Club reported that the IOF detained several Palestinians, who were immediately transferred for interrogation under the pretext of participating in popular resistance movements against the occupation forces and settlers.