Tunisia: Abdul Hamid al-Dabaiba Presents his Ministerial Formation to the Parliament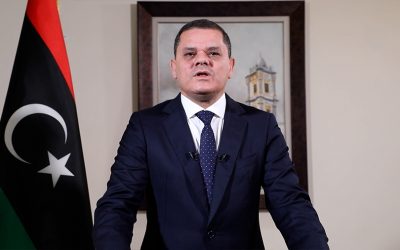 Abdul Hamid al-Dabaiba, the head of the Libyan National Unity Government, said that he had submitted his ministerial formation and proposed criteria for the new government to the House of Representatives, which is supposed to convene to vote to give confidence to the new government.
He added that the proposed government formation would include technocrat ministers representing all groups and regions of Libya.
Dabaiba added, during a press conference in the capital, Tripoli, this evening, that the principle of consultation with members of the Political Dialogue Committee and members of Parliament and the State Supreme Council had been adopted in this regard.
He also said that the nominated names for the positions of sovereignty were chosen in accordance with the principle of a fair balance between West, East and South.
He expressed his government's desire to consolidate reconciliation between all the warring Libyan parties, stressing that he does not want to exclude any party from the state.
With regard to the proposal of the proposed government formation, the head of the Libyan unity government expressed his willingness to go to any Libyan city to present it to the House of Representatives divided between deputies gathered in the east and others in the west.
It is noteworthy that the new government of national unity and the Presidency Council emerged from the recent Libyan Political Dialogue Forum in Geneva, and they form a transitional authority that is supposed to lead Libya until the elections scheduled for December 24th.