Tunisia: Anti -terrorist unit arrests brotherhood member Habib Al-Louz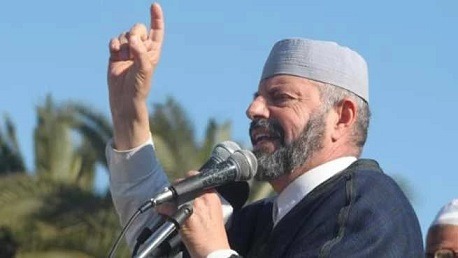 Local media reported that brotherhood member Habib El-Louz, the former parliamentarian and head of the Association for Call and Reform, was arrested Wednesday in Sfax by the National Unit for Research into Terrorism Crimes.
The same source reported the arrest of the former Director General of Borders and Foreigners Affairs, Lotfi Al-Saghir, who was referred to compulsory retirement for interrogation in the same file.
The German news agency quoted a source in the Tunisian Ministry of the Interior as saying that brotherhood Al-Louz was arrested "in the context of the ongoing investigations into the networks of extradition to fight in Syria."
And local media said that the arrests included, until today, Wednesday, other former security cadres, including Fathi Al-Baladi, Abdel Karim Al-Obeidi and Fathi Boussaida, as well as businessman Mohamed Farikha, former parliamentarian Reda Al-Jawadi and Sheikh Al-Bashir Belhassan.
Radio Mosaique reported that the Public Prosecution Office of the Anti-Terrorism Judicial Pole decided to open a criminal investigation against 126 people on suspicion of involvement in the so-called "export networks".