Tunisia Arrests Bakery Union Chief Amid Bread Shortage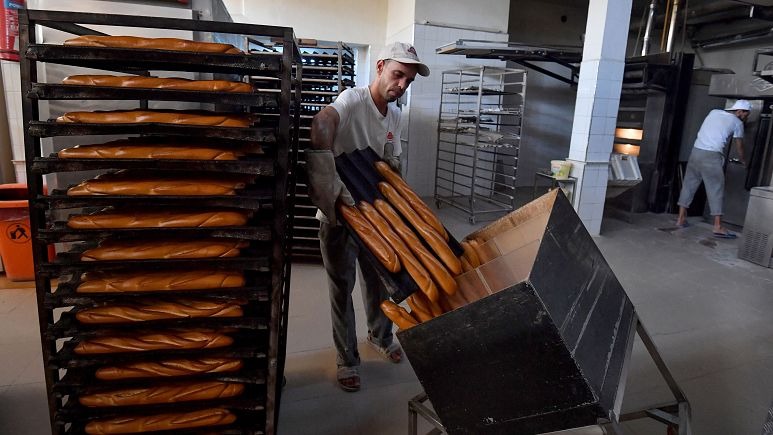 Tunisian authorities have arrested the head of the national bakery owners' union, accusing him of a "monopoly" as the country faces a weeks-long shortage of subsidised bread, local media reported Thursday.
The government in August banned some 1,500 privately-owned bakeries that produce European-style breads and pastries from purchasing subsidised flour, ending a practice that had lasted for more than a decade.
Subsidies remain in place for 3,737 bakeries of another network selling bread at a government-sanctioned price, unchanged since 1984.
The privately-owned bakeries went on strike on August 7 and demanded concessions from the commerce ministry, arguing the end of subsidies would force some of them to close.
Bakeries' union chief Mohamed Bouanane was arrested on Wednesday "on suspicion of monopoly and speculation with subsidised foodstuffs" and of money laundering, news outlets in the North African country reported.
Economists told AFP the current supply crisis stems from an inadequate reserve of subsidised flour held by the highly-indebted Tunisian government, which centralizes all purchases of basic goods.
Bread riots in Tunisia in 1983-1984 cost more than 150 lives.