Tunisian authorities shuts offices of Brotherhood Ennahdha party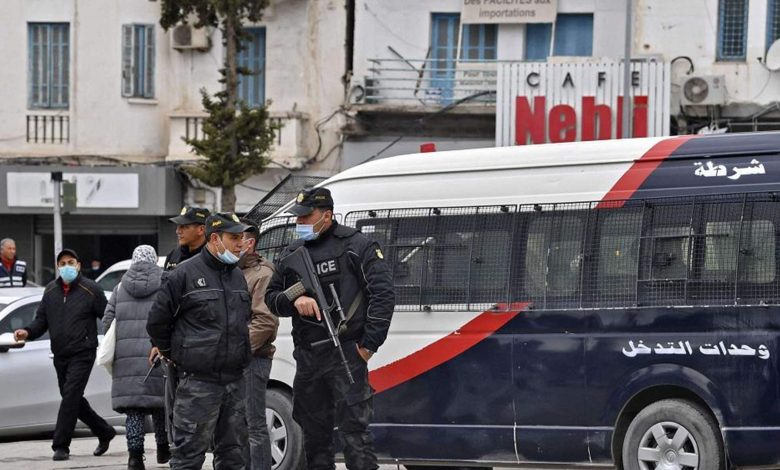 Tunisian authorities closed the offices of Islamist-inspired opposition party Ennahdha on Tuesday, April 18, a day after arresting its leader Rached Ghannouchi, a senior party official said. Ennahdha was the largest party in Tunisia's parliament before President Kais Saied dissolved the chamber in July 2021.
"A police unit showed up at the party's main headquarters (in Tunis) and ordered everyone there to leave before closing it," Riadh Chaibi said. "The police also closed the other offices of the party elsewhere in the country and prohibited any meeting in these premises," he told Agence France-Presse (AFP).
The move came after Ennahdha's veteran leader Ghannouchi was arrested at his home in the capital Tunis, the latest in a string of opposition figures held.
Since early February, authorities in the North African country have arrested more than 20 political opponents and personalities. They have included politicians, former ministers, businessmen, trade unionists and the owner of Tunisia's most popular radio station, Mosaique FM.
Saied said those detained were "terrorists" involved in a "conspiracy against state security." Speaking at a ceremony on Tuesday, Saied called on the judiciary to "fulfill its role in this phase the country is going through."
"We are waging a merciless war against those who seek to undermine the state and its institutions," the president said without mentioning opposition parties or figures by name.
Ennahdha vice president Mondher Lounissi told a news conference late Monday that Ghannouchi had been taken to a police barracks for questioning.
His arrest came after media reports in which he allegedly said Tunisia would be threatened with "civil war" if political Islam, from which his party originated, were eradicated in the country. A source at the interior ministry quoted by Tunisian media confirmed that Ghannouchi's arrest was linked to these statements.