Tunisia: Calls For Ghannouchi, Michichi to Resign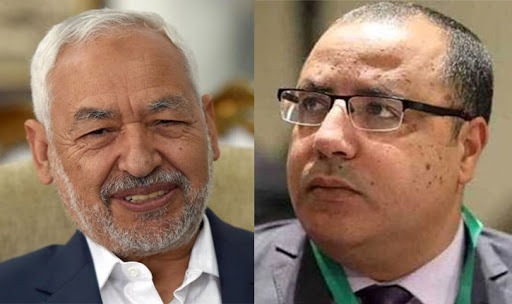 The Democratic Bloc (38 deputies) called for the resignation of Tunisian Parliament Speaker Rached Ghannouchi and Prime Minister Hicham Al-Mishishi, in preparation for resolving the political crisis.
The call of the Democratic Bloc came within the framework of a road map to get out of the Tunisian crisis.
Today, Monday, the head of the Democratic Bloc, Mohamed Ammar, considered that Tunisia is currently experiencing its "darkest economic, social, health and political crises," proposing "a road map to overcome these crises."
This road map, which Ammar presented on his Facebook page, demanded the resignation of Al-Mishishi, proposing three names from which President Qais Saeed would choose, "the most capable figure to form a mini-political government whose priority is a healthy economy."
As for the second most prominent demands in the proposed map, is the resignation of the head of the Brotherhood's Ennahda Movement, Rashid Ghannouchi, from the presidency of Parliament.
The secretary-General of the Labor Union, Noureddine Taboubi, affirmed in a statement last week, "Said abruptly retracted his acceptance of the survival of the Al-Mishishi government in exchange for changing 4 ministers," explaining that "he renewed his call for the resignation of the government with all its members," due to "emergence of New developments," referring to the judicial release of the head of the Heart of Tunisia party, Nabil Karoui, an ally of Ennahda.