Tunisian parliamentarians accuse EL-Nahda of terrorism and money laundering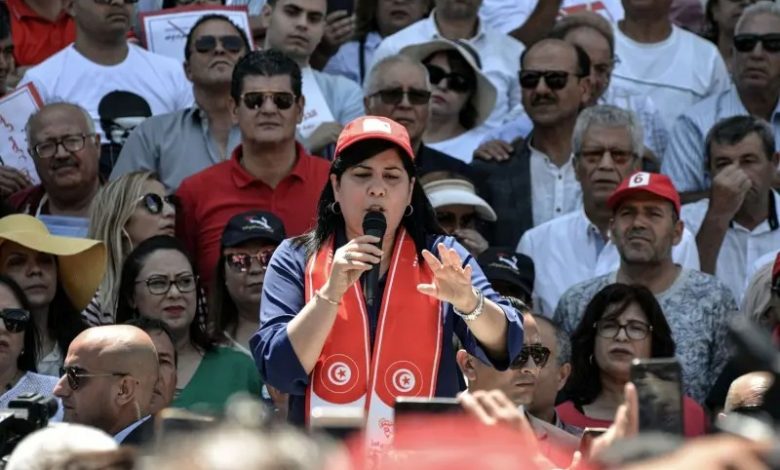 Number of Tunisian parliamentarians accused the Brotherhood Ennahda Movement and its president, Rached Ghannouchi, of ruing the country's economy and fulling government jobs with random assignments of its supporters.
PDL president Abir Moussi stated that her party sit-in was seeking to shut down a valve that all Tunisians want to terminate, that of terrorism and money laundering.
Speaking in a video published on the official page, she underscored the legitimacy of the demands of the turbulent regions, while asking for respect for the law and the protection of the unity of the state.
In the same context, she pointed to the regionalist remarks of House speaker Rached Ghannouchi, believing that the latter contributed to worsening the situation, and affirming that these statements were not innocent.