Tunisian president Saied rejects racism accusation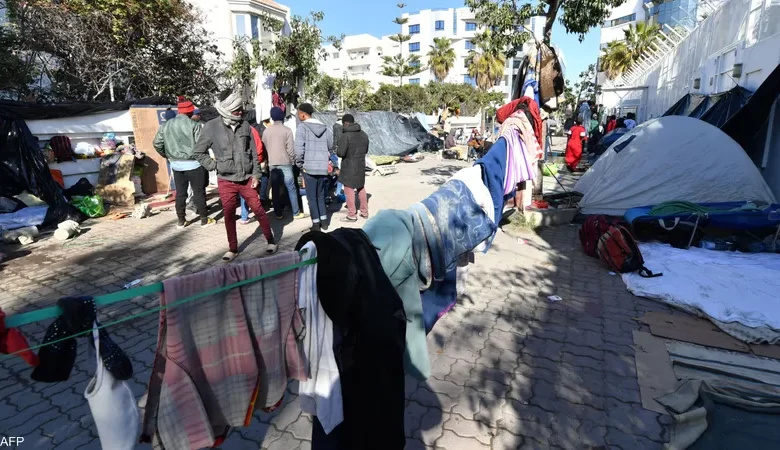 Tunisia's president denounced racism on Sunday and pointed to possible legal consequences for perpetrators 10 days after announcing a crackdown on illegal migration using language the African Union condemned as "racialized hate speech".
During a statement on Feb. 21 telling security forces to expel all illegal immigrants, President Kais Saied called migration a conspiracy to change Tunisia's demographics by making it more African and less Arab.
Saied denied racism in a statement on Feb. 23, he repeated his view of immigration as a demographic plot. Before Sunday, Saied had not publicly warned of any legal consequences for the attacks.
In Sunday's statement he described the accusations of racism as a campaign against the country "from known sources", without elaborating.
But he added that Tunisia was honored to be an African country and announced a relaxation of visa rules for African citizens, allowing stays of up to six months instead of three without seeking residency, and of a year for students.
He painted his crackdown on illegal migration as being a campaign against human trafficking and pointed to a law passed in 2018 against discrimination to say that any verbal or physical attacks on foreigners would be prosecuted.
He said migrants who had overstayed could leave without penalty after many of those authorities sought to deport had proven unable to pay fines for late stays.
Saied said his actions were legal and needed to save Tunisia from chaos.