Tunisian president threatens anyone wants to destroy the country's independence or deal with abroad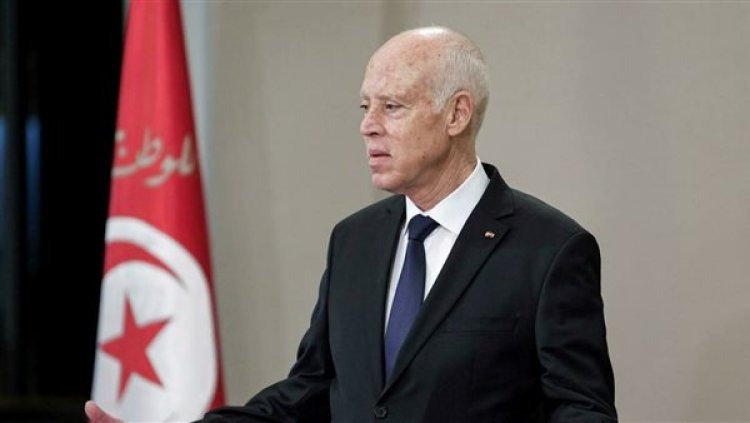 Tunisian President Kais Saied vowed to get rid of anyone who wants to destroy the country's independence or deal with the outside, stressing that the people are the sovereign and will decide their fate] themselves.
Today, Saturday, President Saied confirmed, during his participation in the procession to commemorate the 59th anniversary of the Liberation Day. That the Tunisians will make a "new evacuation" not from the colonial forces, but also from foreign agents.
Saied said, "We adhere to our right to evacuation, a new evacuation will happen in Tunisia until it gets rid of everyone who wants to undermine its independence or deal with the outside or who is a traitorous agent." Bizerte, northern Tunisia.
Saied continued, "I will continue on the same path and we will restore glory to Tunisia and save the country from those who try to tamper with the capabilities of the people."
Saied's statements came in conjunction with demonstrations in the capital, Tunis, called by the Brotherhood's Ennahda movement and the coalition it leads under the name of the "National Salvation Front", which includes a number of opposition parties, rejecting the elections and the July 25 track.
The Free Constitutional Party is also carrying out a march against the background of the deteriorating social conditions in the country.
It is noteworthy that these demonstrations are a new round of protests that began months ago, during which they failed to gain the support of the street and form a force against Saied's measures.
The opposition parties allied with the Brotherhood of Tunisia had decided to boycott the upcoming parliamentary elections, in protest against the new electoral law approved by the president, which allows the selection of candidates on an individual basis instead of choosing party lists. It also allows the withdrawal of confidence from the deputy in the event of his breach and dereliction in the performance of his duties and work.
The new parliament will consist of 161 deputies, and its powers will be limited under the new constitution that was approved in a referendum organized on July 25, in which about 3 million Tunisians participated.
The upcoming parliamentary elections are the last stage of the roadmap announced by Saied since last July 25, which he began by organizing a popular electronic consultation on political and constitutional reforms.