Tunisian security attacks the sit-in in front of the headquarters of the Union of Muslim scholars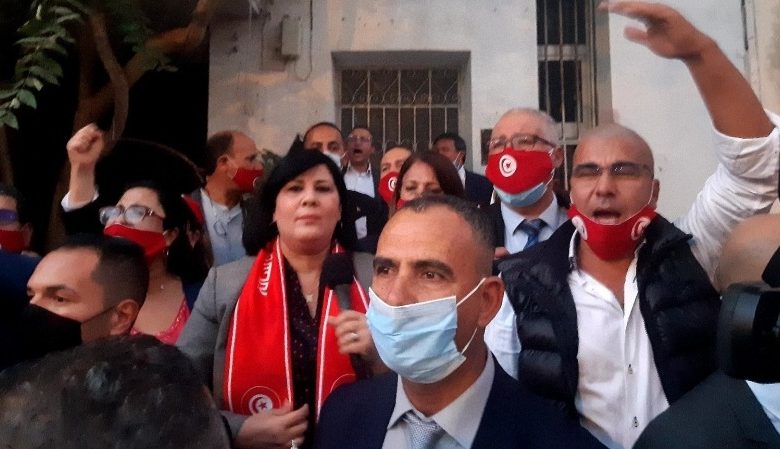 PDL leader Abir Moussi declared from the sit-in in front of the headquarters of the Union of Muslim scholars that two MPs belonging to her parliamentary bloc have been kidnapped by people inside the seat in question.*
She called on the prime minister to assume his responsibilities in everything that is happening.
A reinforced security presence was observed at Kheireddine Pasha Avenue, where demonstrations by the PDL and Al Karama are taking place.
Security officials attempted to separate the two groups of protesters on both sides of the streets to avoid possible clashes.