Turkish human rights defender "Avin Altintash": Hundreds of journalists, lawyers and judges in Turkey face lawsuits
Any one can be brought to trial or sent to prison simply for expressing his anti-government opinion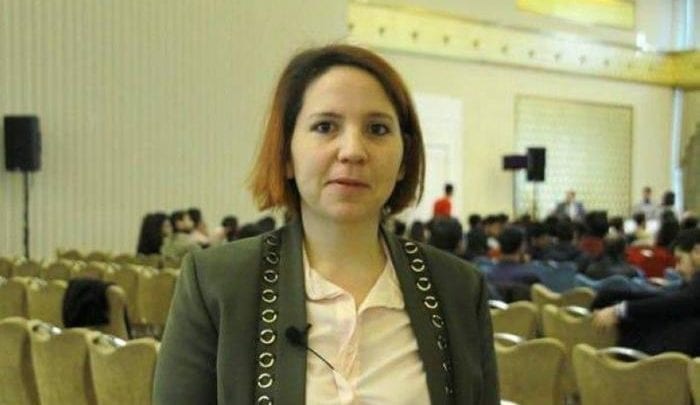 Turkish regime continues to pressure academics, journalists, and bloggers critics its policies, amid strong opposition from lawyers and human rights defenders in the country, especially with the security authorities' attempts to punish every voice that opposes Turkish President Recep Tayyip Erdogan.
Turkey's most prominent human rights defender accuses the government of punishing multiples of its opponents and silencing them since the failed military coup attempt in mid-July 2016.
"Turkey has never enjoyed full freedom of expression throughout history, and various segments of Turkish society have been subjected to harassment as a result of their ideas and beliefs, such as the Kurds and non-Muslim religious minorities," said Turkish human rights defender Avin Parch Altintash.
Avin Altentash, who worked as a journalist for about 15 years before heading the position of assistant director of the Association for "Legal and Media Studies" known as MLSA, added that "freedom of expression in the country began to decline rapidly two decades ago when the ruling Justice and Development Party government seized the media During the funding of pro-government NGOs, as a result of that, important changes took place in the country. "
She added, despite the government's attempt at the time to retract the idea of ​​a strong Turkish army and use liberal policy, it was in turn launching a cultural war on some of the country's minorities before the government retracted from making positive and progressive changes, such as keeping the military officers who were responsible for crimes against the Kurds in Turkey In their positions, and preventing to discuss the Armenian issue, up to Ankara's pledges to the European Union.
She also confirmed that "all these practices were a reason to frustrate the critics of the government, as she started her campaign against the demonstrations and demonstrators against it in "Gezi" protests when the Turkish authorities wanted to convert the Gezi park to a military site in 2013, but these campaigns quickly doubled after the failed military coup attempt In 2016".
The human rights defender pointed out that "the state of emergency that followed the attempted coup, with the regime in Turkey changing from parliament to presidential without controls, has aggravated the situation further and now anyone can be brought to trial or sent to prison simply for expressing his opposition opinion to the government regardless About his social strata. "
According to the Turkish defender, the human rights association which it contributes to its management has defended 56 people, most of whom are journalists convicted as a result of their news reports or their posts on social media, as well as academics and bloggers, some of them outside prisons, but they are subject to trials.
According to the Turkish defender, hundreds of journalists in Turkey have faced lawsuits since the failed military coup attempt in mid-2016, along with 605 lawyers and about 3,000 judges and prosecutors.
She noted that "these figures are for the year 2016 and since then the government authorities have not shared the new statistics, so it is difficult to know the true numbers of detainees."
She revealed that "the pressure in Turkey is not limited to civil society activists and journalists, but rather to a certain extent to ordinary people. For example, a 65-year-old woman was once imprisoned as a result of her complaint about prices in the market."
Yesterday, a Turkish prosecutor demanded a prison sentence of up to 16 years against Turkish-German journalist Deniz Ugel on the grounds of promoting terrorism and insulting President Erdogan, a charge that thousands of Turks face.
Yogel's lawyer told the media that his client is accused of promoting the outlawed Kurdistan Workers' Party (PKK) as well as inciting hatred and enmity among the people, and the trial will continue in his absence in Istanbul on April 2.
Ugel, the correspondent of German newspaper "Die Welt", spent more than a year in Turkish prisons before being released and leaving for Germany in February 2018.